Post Grey Bruce Pride Parade 2023
Our booth at the Pride Parade on Saturday was a tremendous success. The turnout was beyond our expectations, and we were consistently overwhelmed – in the best way possible – by the number of people who stopped by to visit us. We had a wide array of swag available, including tattoos, flags, hats, and stickers, and it was heartwarming to see everyone so happy.
Here are some photos from the day: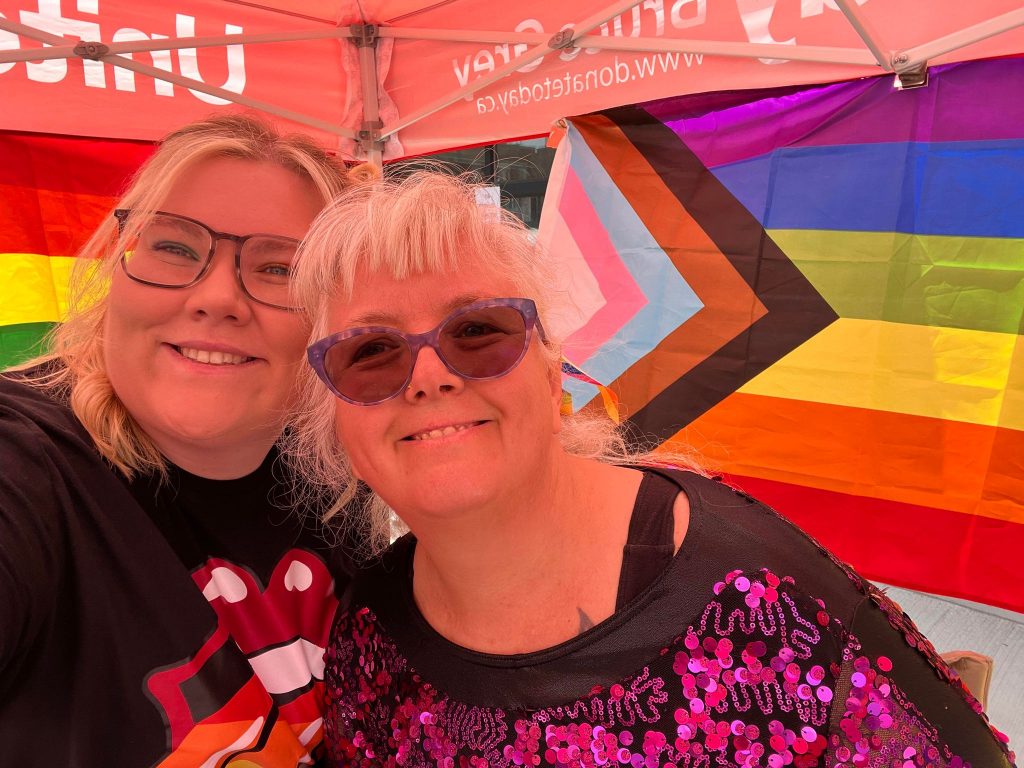 Our location at the side of the Farmers Market, across from City Hall, was perfect. The parade route ran right in front of us, providing unparalleled visibility. The positive energy in the air was infectious, and it was gratifying to see our community come out in droves to support and celebrate the wonderful and diverse group of people at the Pride Parade.
Overall, it was an incredible experience, and we feel incredibly privileged to have been a part of it. We are grateful to have had the opportunity to spread love and joy to so many people, and we are already looking forward to next year's Pride Parade.
If you'd like to make a donation to Grey Bruce Pride, please visit the form below or give our office a call at 519-376-1560.