Please join us for Giving Tuesday on December 3, 2019!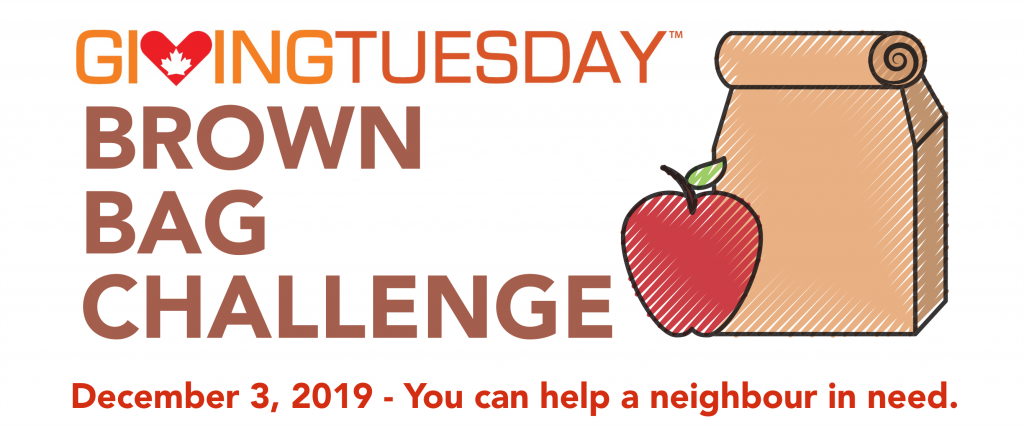 Please join us for our annual "Brown Bag Challenge" as part of Giving Tuesday on December 3, 2019. This global day of giving is recognized worldwide as the first day of the giving season and it's a wonderful way to give back and help those in need across Bruce and Grey Counties. All funds raised will be invested back into our communities to address poverty and other social issues.
What is Giving Tuesday? Giving Tuesday is a global day of giving that happens each year after Black Friday and Cyber Monday, marking the first day of the giving season. It's a day when individuals, charities and businesses join together to celebrate giving and participate in activities that support local charities and non-profits. This year, Giving Tuesday is taking place on December 3rd. Everyone is invited to participate.
How can You Participate? The United Way of Bruce Grey is proud to be a Giving Tuesday partner. We hope you will join our "Brown Bag Challenge" to help a neighbour in need.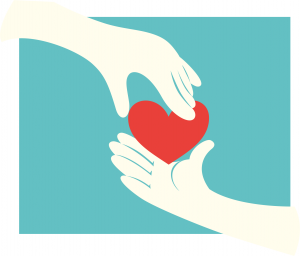 We believe that Everyone matters.
Everyone deserves a hopeful life.
Everyone can help and make a difference.
Donate your take out coffee and lunch money and "Brown Bag It" on December 3rd.
a. Online through Canada Helps at Donatetoday.ca
b. Phone – (519) 376-1560. Mail/In Person – 380 9th Street East, Owen Sound, ON. N4K 1P1
c. Cheque – payable to United Way Bruce Grey. Memo – "Brown Bag Challenge"
Register your workplace, church, school, community group, service club and sports team for the challenge and ask associates, customers, volunteers, family and friends to participate.
a. Email – fundraising@unitedwaybg.com
b. Phone – (519) 376-1560
c. Also, we are happy to supply you with sponsored lunch bags (optional) for donors to use on December 3 to acknowledge their support for this global movement and bring awareness to the work of the United Way.
Every $1 you invest in your community through the United Way stays in Bruce-Grey to be reinvested back into the community where it is needed the most. Your generous support makes our work possible.
Together, we can restore hope and change lives, moving individuals and families out of poverty and social exclusion to build a strong, healthy and safe community for everyone.
Thank you for your support!