Pillar Awards – We are proud to be a finalist in the category of Community Innovation for our Food Bruce Grey App.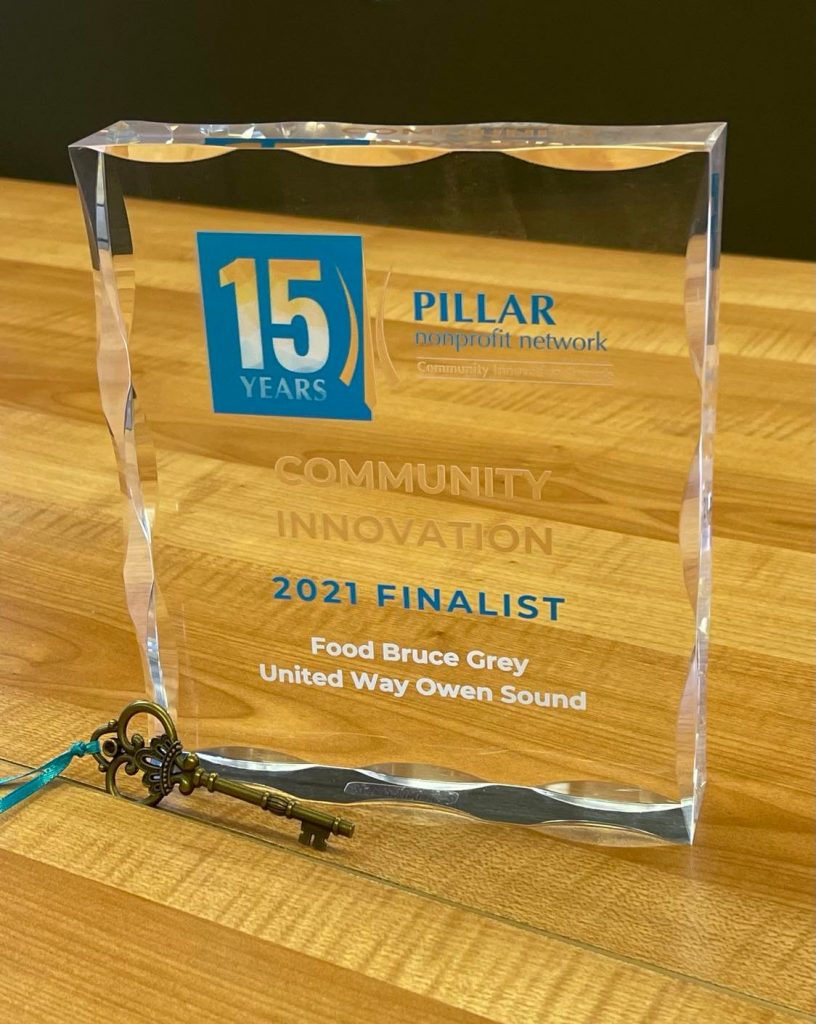 So proud to be a Pillar Award finalist in the category of "Community Innovation" for the development of our Food Bruce Grey App that we developed alongside local tech company NPX with the support of Bruce Power and the Community Foundation Grey Bruce.
This app looks at trends for food banks and community meal programs that serve the vulnerable in Grey and Bruce Counties and is a data driven measure of food insecurity in the region.
During the pandemic, over 250,000 meals have been distributed to the hungry and over 16,000 kg of food has been rescued for use in community meal programs.
The Pillar Community Innovation Awards ceremony will take place on Thursday, November 18th, 2021 and we are thrilled to be a finalist in this category alongside two other community organizations – London Muslim Mosque Community Support Program and the YMCA of Southwestern Ontario.
Such an honour indeed! Thank you Pillar Nonprofit Network!