Pi Day is almost here! Come celebrate with us!
Pi Day (March 14th) is almost here. This year, along with our partners – OSHaRE (Owen Sound Hunger & Relief Effort) and Canadian Mental Health & Addictions Grey Bruce are celebrating with a Pi Day Run and Pie Sale.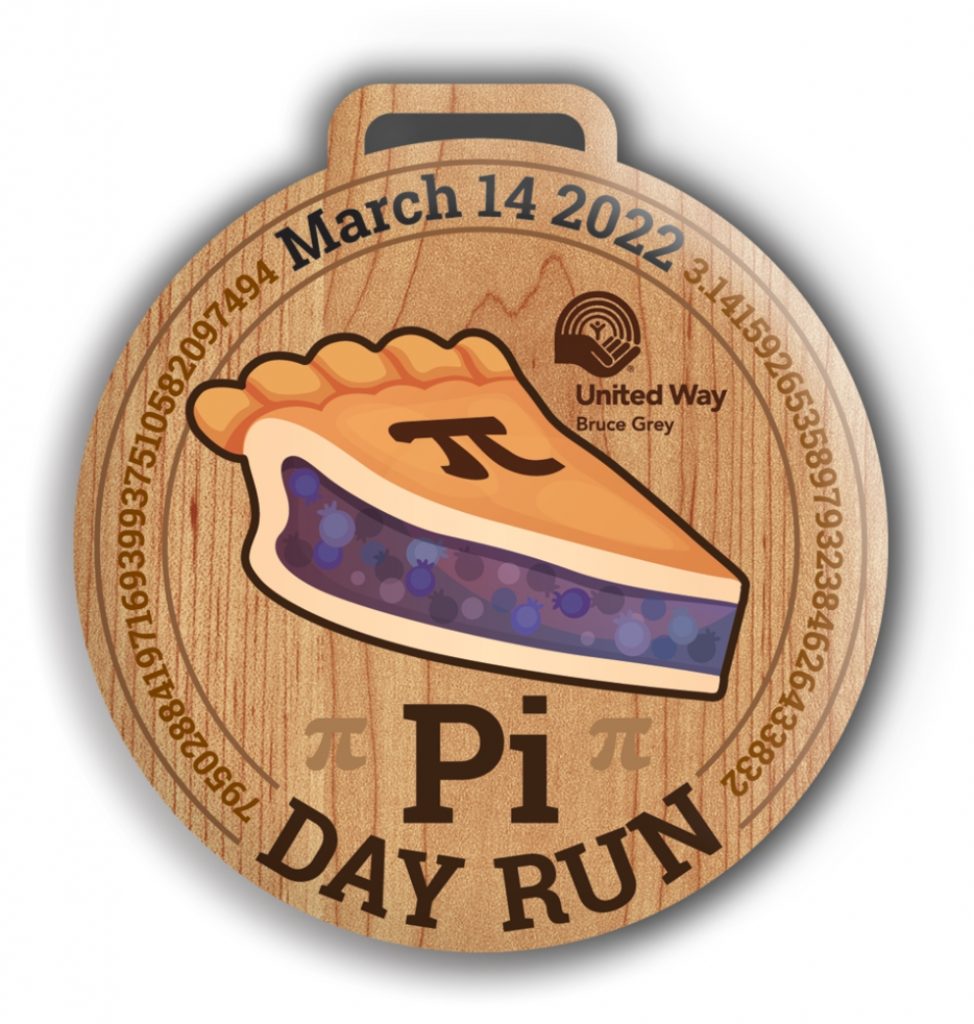 Taking part in the fun is a great way to give back to your community. The Pi Day Run is 3.14 miles or 5.05 km long and can be done in one day or over the course of several days. It's completely up to you. Homemade pies baked by OSHaRE and CMHA Fresh Roots Cafe are $25. All funds raised support the three organizations which provide direct services to our most vulnerable.
With regard to the self-guided Pi Day Run, each participant will receive a ribboned medallion sponsored by HAVE1.COM HaveOne.com. (Thank you Gabe for this wonderful design!)
Pi Day routes for Owen Sound can be found at OurPiDay.ca. All registered Pi Day runners will be entered into a grand prize random draw. All participants are expected and advised to follow all Public Health Guidelines when participating in this event.
To learn more or to register, visit www.OurPiDay.ca or call 519-376-1560.