Our thanks go out to all the gifted hands who crafted these beautiful cloth bags as part of our Homelessness Hampers.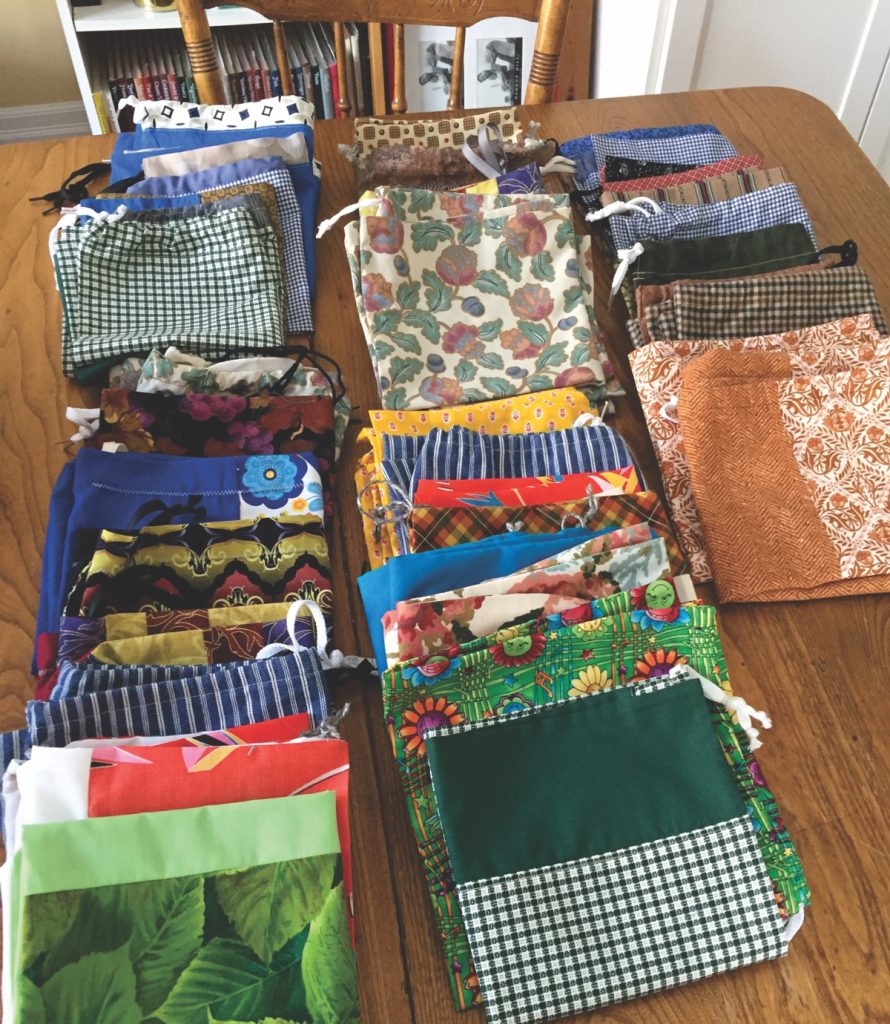 When we put out the call to the Bluewater Quilters that we needed 230 cloth bags for a dish set in our Homelessness Hamper Kits – the talented group of individuals embraced the project and quickly provided us with these beautiful bags. The project has now expanded and St. Andrew's Presbyterian Church in Owen Sound are also taking part.
Quite simply, we cannot thank you all enough. These bags are a wonderful testament that those affected by homelessness are cared about by their local community.
As Ellen from the Bluewater Quilters says "this is what love looks like in our community."
Ellen is so right.
The hampers are distributed to those who have struggled with homelessness and are currently sheltering in motels. In addition to the dishes, they also receive an electric kettle (that heats water, soups, etc) and a variety of make-your-own food and drinks.
Thank you all for making a difference and for bettering the lives of your neighbours in need.