Our thanks and appreciation go out to our incredible volunteers!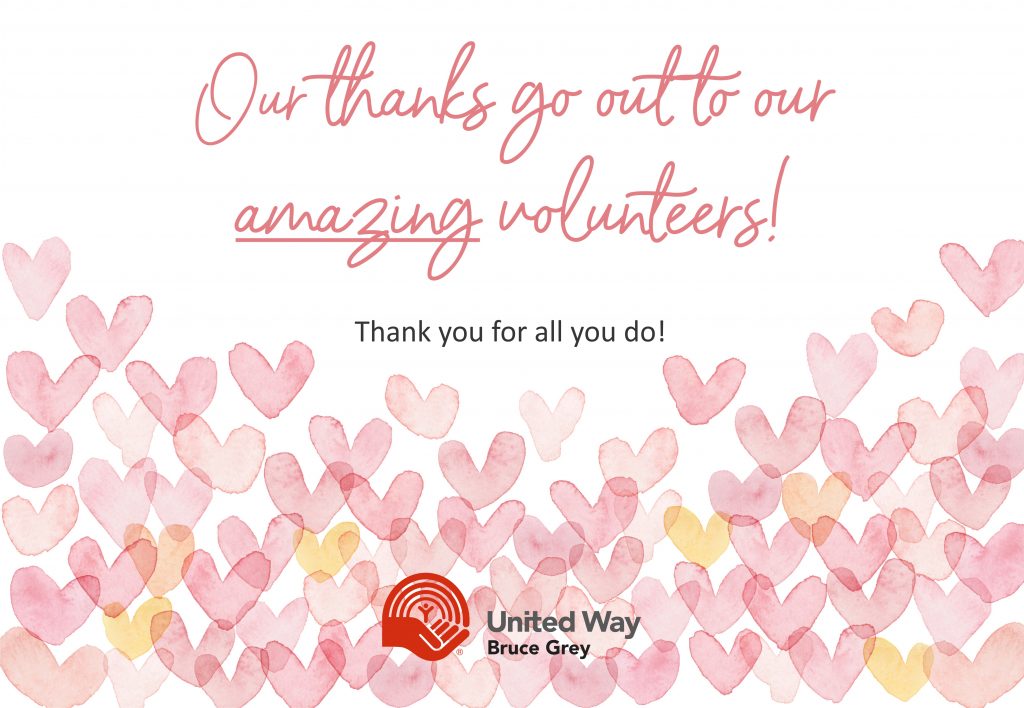 During #NationalVolunteerWeek, we pause to thank all of our volunteers who have supported us with their time, energy and efforts. The last 13 months have been like no other we have ever experienced. Sadly, it was our most vulnerable who felt the life-altering brunt of the pandemic, but you, our volunteers, were there to help brighten someone's day or change someone's life all together. Thank you for that.
For those of you who have helped and continue to help others through our "The Do" initiative – thank you for lending a hand and being there for a neighbour in need. For those of you who wrote cards and letters to a resident in long term care, your thoughtfulness helped spread some much needed smiles – thank you.
For those individuals, companies and organizations that hosted fundraising events and workplace drives – we appreciate everything you have done. You have helped change lives in your local community – thank you!
And for everyone involved in our partner agencies who continue to serve our most vulnerable and for those who help and support our programming and projects, your connections mean the world to us and helps us serve even more. Thank you.
With pandemic restrictions in place, we couldn't have volunteers in our building for packing backpacks and other tasks like we typically do. We miss you and can't wait till we all can meet in person again. Until that time, just know that we are thinking of you this week with sincere gratitude. Thank you again.
Stay well. Stay safe.