Our Backpack Program in support of low income families is in full swing!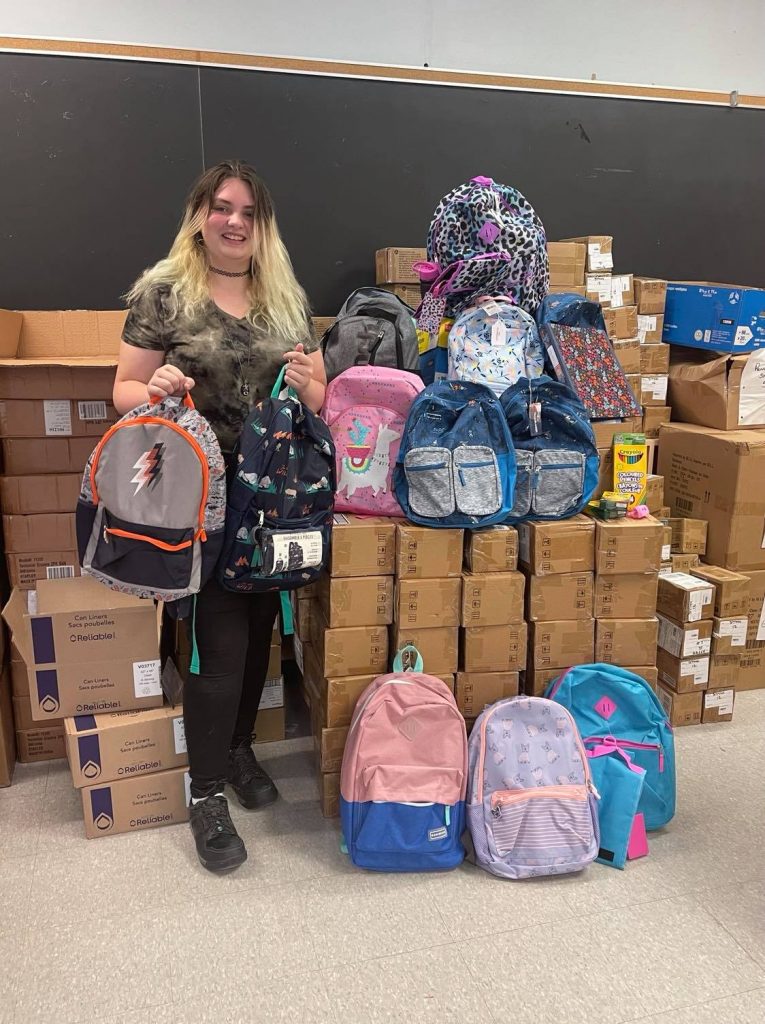 At the United Way of Bruce Grey, our Backpack Program is in full swing! For over 17 years, our organization has been committed to providing fully stocked backpacks to children of low income families. Thanks to the generosity of our donors, we have distributed over 28,000 backpacks to children in need. This year, as the economic effects of the Covid-19 pandemic continue to impact low income families, we expect the need to be just as great as last year. Last year, we distributed over 2,800 backpacks across Bruce and Grey Counties.
We are pleased to welcome Backpack Coordinator Jasmine Adams to our team. Jasmine and her small team of volunteers have been busy packing backpacks for both families and local agency orders. Jasmine brings with her a keen enthusiasm for the program and is enjoying giving back to her community. This year, the packing and pick-up of the backpacks will take place at the Sydenham Campus in Owen Sound. Having the space to pack while physical distancing is important and we are so thankful to Grey County for providing the space for this program.
There are three ways for the public to get involved. You may:
Give a financial gift.
Financial donations enable us to buy even more supplies as they are able to purchase them on a wholesale basis. To donate to the program through Canada Helps, donors may visit DonateToday.ca or call 519-376-1560. Donations by cheque may be mailed to: United Way of Bruce Grey, 380 9th Street East, Owen Sound, ON N4K 1P1.
Donate school supplies.
The UWBG would appreciate the donation of school supplies (name brand if possible). To take part, the public may drop off new backpacks and supplies at the United Way of Bruce Grey office at 380 9th Street East, Owen Sound.
Take part in our Annual "Stuff The Bus" event.
This event is an opportunity for the public to give back to their community by donating school supplies or by making a financial donation to the program. The event will take place August 19 to 21 at Staples located at 1077 10th Street West (Sunset Strip) in Owen Sound. The hours will follow that of the Staples store.
For more information about the Backpack Program, please visit www.Backpacks4Kids.ca or call 519-376-1560.
If families would like to access the Backpack Program, they can call 211 to register.