Our amazing donors sponsored 744 boxes of Girl Guide Cookies to thank local long term care homes.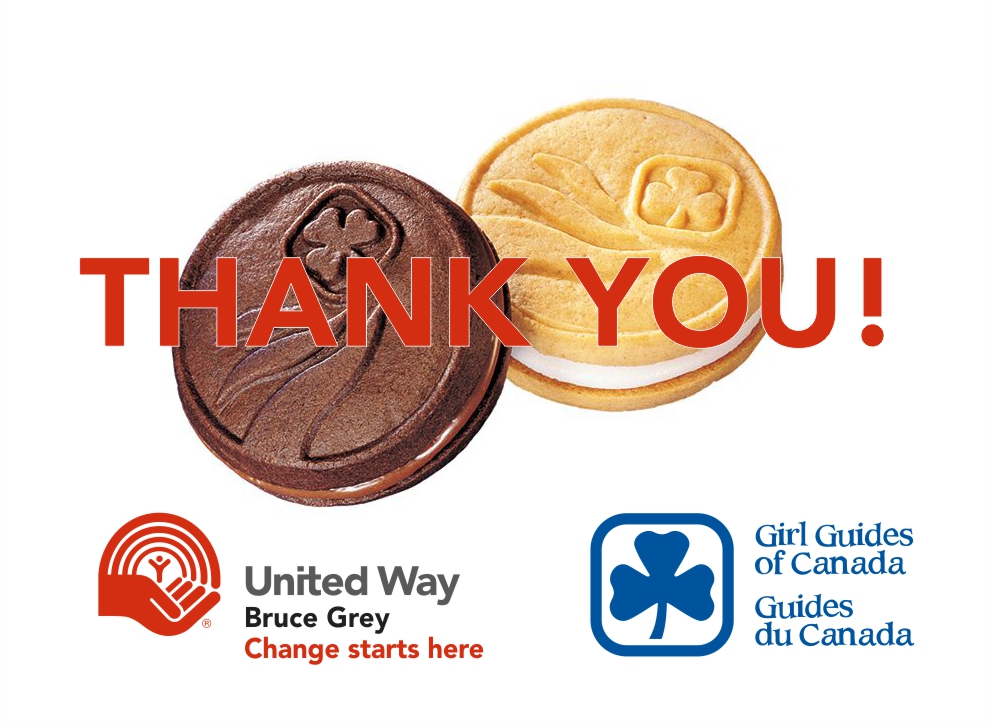 When we put the call out to thank the front line workers at our local term care homes while we help out our local Girl Guide packs as well – YOU responded!
What an incredible community we have! Thanks to your amazing generosity, 744 boxes (62 cases) of Girl Guide cookies were sold and will be delivered to local care homes across Bruce and Grey Counties. Many have already been distributed.
Every facility on our list received at least 1 case which is awesome! Also, Golden Dawn home in Lion's Head and McVean Lodge in Hanover were the top recipients with 13 cases each. Wow!
Our thanks go out to Habitat for Humanity Grey Bruce along with Grey County for helping to deliver the cookies for us. Thank you for supporting this project with us.
This pandemic has been hard and affected us all in different ways. Seeing the community come together like this is so heartwarming. We have so much gratitude right now. Thank you again.