Our 2019 Annual General Meeting is happening Wednesday, March 25, 2020
You are invited to attend our 2019 Annual General Meeting taking place on Wednesday, March 25th, 2020 at Cobble Beach.
We will be taking a look back over the past year as well as looking forward to the year ahead.   We will also be announcing our 2020 Community Grant recipients and discussing our My2020 initiative.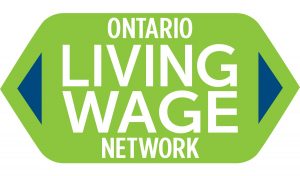 Joining us as guest speaker is Anne Coleman, Campaign Manager of the Ontario Living Wage Network.
6:30 pm:  Reception
7:00 pm:  Dinner
7:45:  AGM
Cost:  $50 per person
Register and pay online through Canada Helps at:  
https://www.canadahelps.org/en/charities/united-way-of-bruce-grey/events/united-way-bruce-grey-agm/
or
Use our Print Format Form located here: UWBG AGM FORM 2020
To secure your spot, please fax the above registration form to:  519-376-5458
or email:  manager@unitedwaybg.com by March 24, 2020.
For more information, please call 519-376-1560
Cobble Beach is located at 221 McLeese Drive, Kemble