We need your help to keep kids warm this winter.
We need your help to keep kids warm this winter.
Recently, United Way of Bruce Grey took on the important work previously accomplished by dedicated Bruce Grey Child & Family Services Foundation donors who made the choice to help make a difference in the lives of the most vulnerable children in our community. I am reaching out today to ask you to help continue this important work and support "Hope for Our Kids".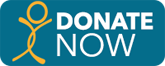 "Hope for Our Kids" is a fund established by the United Way to continue the work of the Foundation. It will specifically support the children in our community who are involved with Bruce Grey Child & Family Services, and will meet the United Way's priority to help children and youth reach their full potential.
By contributing to the Fund
You will bring hope to children and families living in deep poverty in Bruce-Grey
You will give help to provide what is needed to prevent an admission to foster care, such as emergency food, safety equipment and warm winter outerwear
With the days getting shorter and the nights getting colder, we are reminded that winter is approaching. This brings with it basic seasonal requirements for our children. Being warm in Bruce-Grey is a necessity. Unfortunately, the most vulnerable families in our community are struggling to meet this basic need due to poverty. Last winter, Foundation donors made it possible for 699 children and youth to receive warm winter outerwear, including snowsuits and winter coats.
You can help make it possible this winter by making a donation to protect "Our Kids" from the cold.
There is "Hope for Our Kids" when you make a donation today. With a warm heart,  visit www.donatetoday.ca, call 519-376-1560 or mail/visit in person 380 9th Street East, Owen Sound, ON N4K 1P1.
100% of your generous gift will be used to improve lives locally. With heartfelt gratitude, thank you!
For more information, please do not hesitate to contact us