Many of our local homeless have been housed and we could use your help.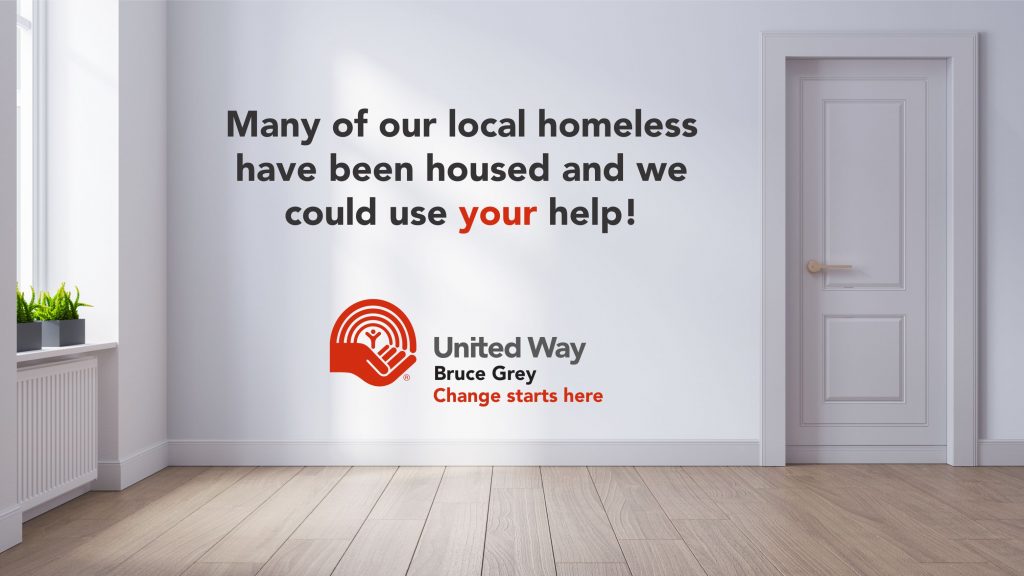 We are happy to announce that 60 local individuals who were previously homeless have now been housed in apartments. The majority of these individuals do not own anything, not even the bare essentials to outfit their fresh start. We want them to be successful in their new residence and we want to help them turn a house into a true home.
We could really use your help. We are compiling some Fresh Start Housing Kits and are in need of the following items:
Sharp knife (paring as well as larger)
Non-stick Frying pan 6 or 8 inch
Large bowl – for mixing salad, chips, popcorn etc
Sieve or colander – to drain pasta
Cooking tools – spatula, egg flipper, spoon
Items may be dropped off at Habitat for Humanity Grey Bruce
Owen Sound ReStore, Monday – Friday 9-5
Port Elgin ReStore 10 – noon on Saturday
Hanover ReStore Thursdays 1-2
*Or we can pick up if arranged please call 519-371-6776 ext 102
Your gift will directly impact an individual or family in need. We would appreciate any support you could offer.