It's that time of year again! Our Backpack Program is back for it's 17th year and we could use your support!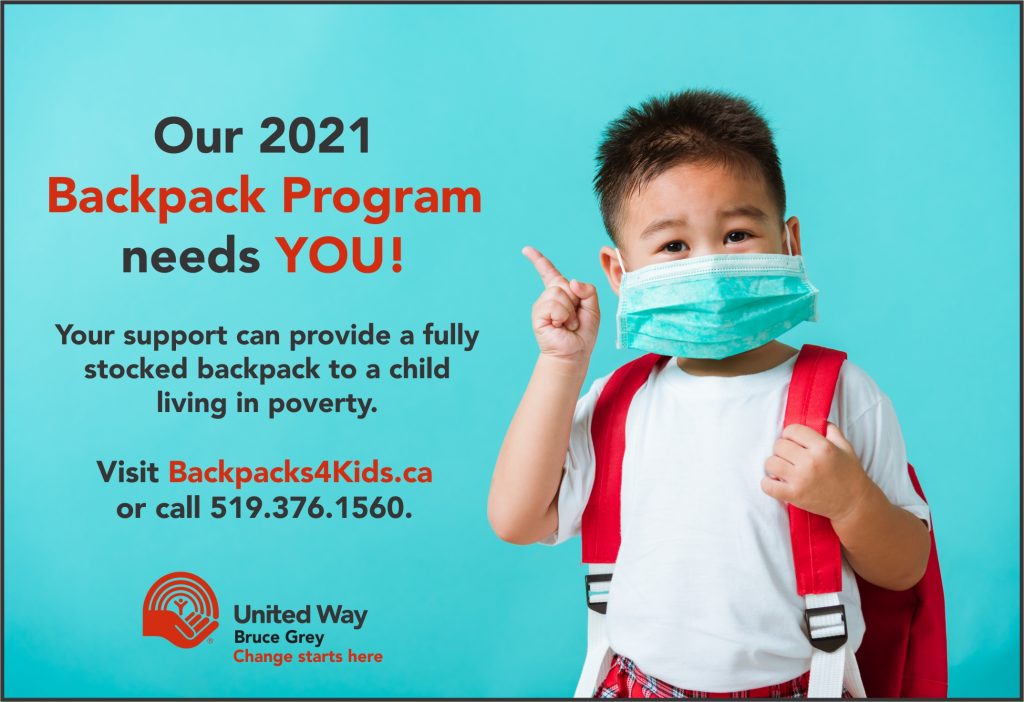 It's that time of year again! Our Backpack Program is back and we would really appreciate your support!
2021 marks the 17th year for our Backpack Program and over the years, due to the amazing generosity of our donors, we have distributed 28,642 backpacks to children of low income families across Bruce and Grey Counties. We are humbled that so many children have been touched with kindness by so many members of the community.
This year, the effects of the pandemic continue to impact low income families. Your support will mean the world to a parent struggling to provide the basic needs for their family and will help spread some smiles to children when they have everything they need to start the year off right in September.
To find out more about our Backpack Program, please visit www.Backpacks4Kids.ca or call 519-376-1560.
To make a direct difference to a child in need, you can make a secure online donation through Canada Helps at: www.DonateToday.ca. Donations are also accepted by phone and by mail/drop off at: United Way of Bruce Grey, 380 9th Street East, Owen Sound, ON N4K 1P1.
Thank you so much for your support!