It's PRIDE month in Bruce Grey!
Happy Pride, everyone! There's a lot going on this month! Check it all out below!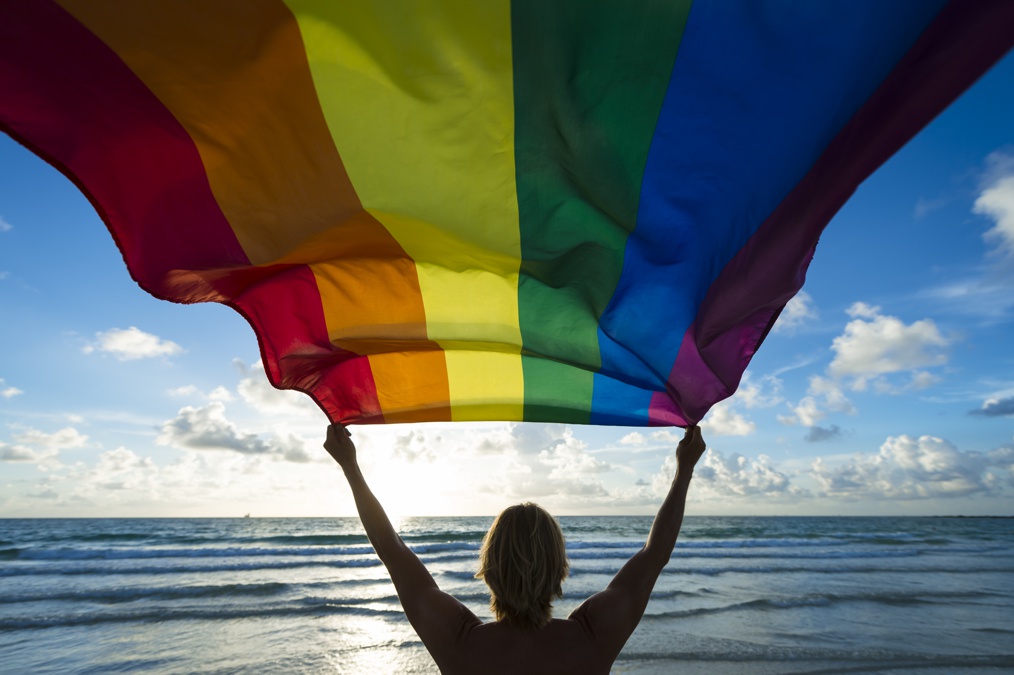 This year marks the 50th anniversary of the decriminalization of relationships between consenting adults of the same sex in Canada. To recognize this anniversary and the LGBTQ2S advances in Canadian society over these past 5 decades, Grey Bruce Pride has launched a Pride Flag campaign across Bruce and Grey counties. By raising Pride flags, each municipality, community organization and business demonstrates that inclusion and tolerance are cornerstone values of our communities.
Look for "Rainbows in the Sky" in your municipality, as Pride flags are raised across Grey & Bruce counties. Here are times/dates for some of the flag raisings. Check with your municipal offices for the exact date/time and location where the flag will be raised in your area.
Kincardine Pride Flag Raisings and Parade
Flag Raisings: Monday, June 3, 12:00, Kincardine Library
Monday, June 3, 4:00 PM, Davidson Centre
Monday, June 17, 6:00 PM, Tiverton
Parade: June 22, 11:00 AM, Connaught Park
For further information, drop an email to the folks at kincardinepride@gmail.com
Town of Meaford: Monday June 3 at 10:30 AM at Meaford Concert Hall. Also, watch for the rainbow colours on the water tower light display!
Saugeen First Nation: Monday, June 3
West Grey: Tuesday, June 4 at 12:00 in Durham
Grey Highlands: Wednesday, June 5 at 12:30pm at he Municipal Office.
Owen Sound: Friday, June 7 at 9:00 AM at City Hall. Following the ceremony, join us at the Ginger Press (848 – 2nd Ave East) for light refreshments, and a Volunteer of the Year award presentation. You can even linger at the Ginger Press to join PFLAG to make a bracelet using rainbow or trans coloured beads. (Donations to PFLAG are gratefully accepted.)
Town of Saugeen Shores: Saturday, June 8 at 12:00 at the Saugeen Shores Police Station in Port Elgin.
Kimberley: Saturday June 8th at 12:00, beside the Kimberley Town Hall.
So…you're wondering: what do the colours in the rainbow pride flag represent? The flag was devised by San Francisco artist Gilbert Baker in 1978. Originally, the flag was made of 8 colours, but as demand for the flag increased, 2 of the colours were dropped to make production easier. (The original flags were made of hand-dyed strips of fabric, stitched together.) Each colour carried a meaning, assigned by Baker. The 6 colours of the flag we now see are
Orange – symbolizing healing
Royal blue – magic / art, and serenity
The flag is correctly flown with the stripe of red on top.
Rainbows in the Sky is a joint project between Grey Bruce Pride and United Way of Bruce Grey, funded by a grant from Community Foundation Grey Bruce.
+ + + + + + + + + + + + +
Owen Sound Pride Parade is Saturday, June 8th. Starting at 11:00 AM. The parade will travel down 2nd Ave East, from 11th Street to 7th Street. For further information go to https://www.facebook.com/owensoundprideparade
Downtown Owen Sound businesses are being invited to show their Pride by displaying rainbow flags during the month of June. Canvassers will be contacting and providing flags to downtown businesses the first week of June. Owen Sound Pride Parade, in partnership with Grey Bruce Pride (as part of the "Rainbows in the Sky" campaign funded by Community Foundation Grey Bruce), are providing the rainbow flags.
+ + + + + + + + + + + + + +
PFLAG and Grey Bruce Pride will be at the Owen Sound Seniors Fair on Wednesday, June 5 at the Harry Lumley Bayshore Community Center from 10:00 AM to 3:00 PM. Come by and introduce yourself!
+ + + + + + + + + + + + + +
SUMMER OF PRIDE FILM FESTIVAL
Join us during June, July and August for LGBTQ2S themed movies, at the Owen Sound and North Grey Union Public Library.
Wednesday, June 5th — The Favourite (rated 14A)
Wednesday, June 26th — Philadelphia (rated G, adult themes)
Thursday, July 11th — Better Than Chocolate (rated 13+)
Thursday, August 8th — The Adventures of Priscilla, Queen of the Desert (rated 13+, with some violence)
Location: Owen Sound and North Grey Union Public Library, First Avenue West, Owen Sound. (multipurpose room in the basement.)
Doors open at 6:00 PM; movies start at 6:30 PM. Donations are gratefully accepted.