Homeless? Hungry? Unsure where to turn? There are agencies that can help.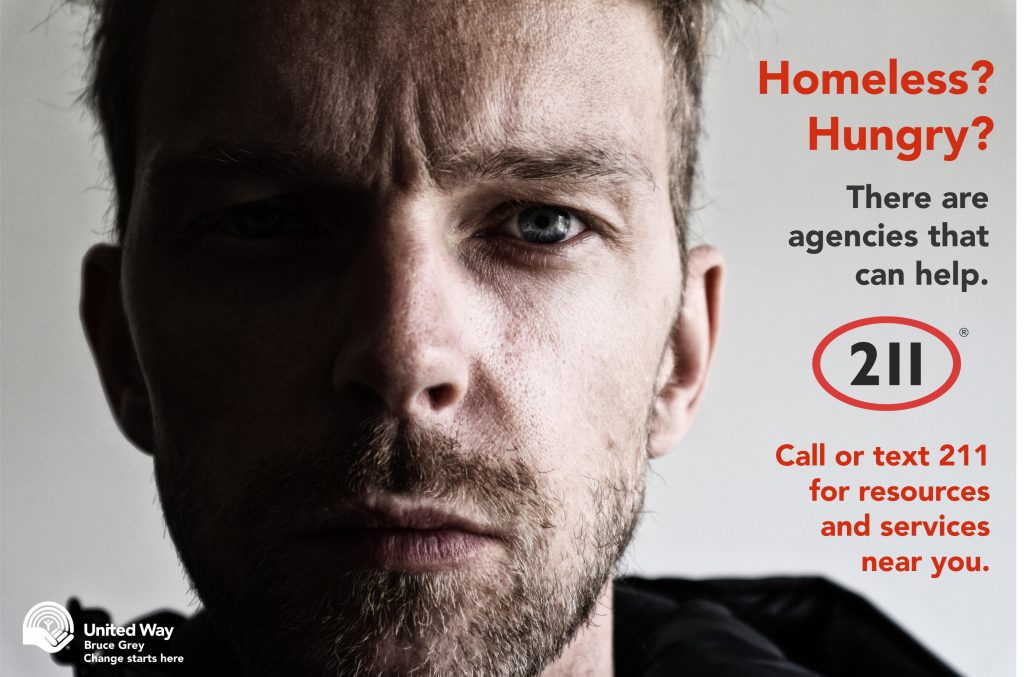 No where to go? Unsure where to turn? Feeling vulnerable and alone? Hungry?
If you are looking for local resources and supportive programs near you, call or text 211 or visit www.211Ontario.ca. 211 is free, confidential and available 24/7.
Also, we remind the public, and especially those in need, about the S.O.S. – Supportive Outreach Services program running on alternative Wednesdays at the Farmer's Market, Owen Sound (88 8th Street East) and Grace United Church in Hanover (310 12th Street). The program provides mental health and addiction support, harm reduction education and supplies, medical care and vaccination, housing and shelter navigation, community and social program navigation, clothing, food and more.
For more information about the S.O.S. program, visit: https://www.grey.ca/news/supportive-outreach-service-taking-care-street