Happy Pi Day…and thank you for making a difference!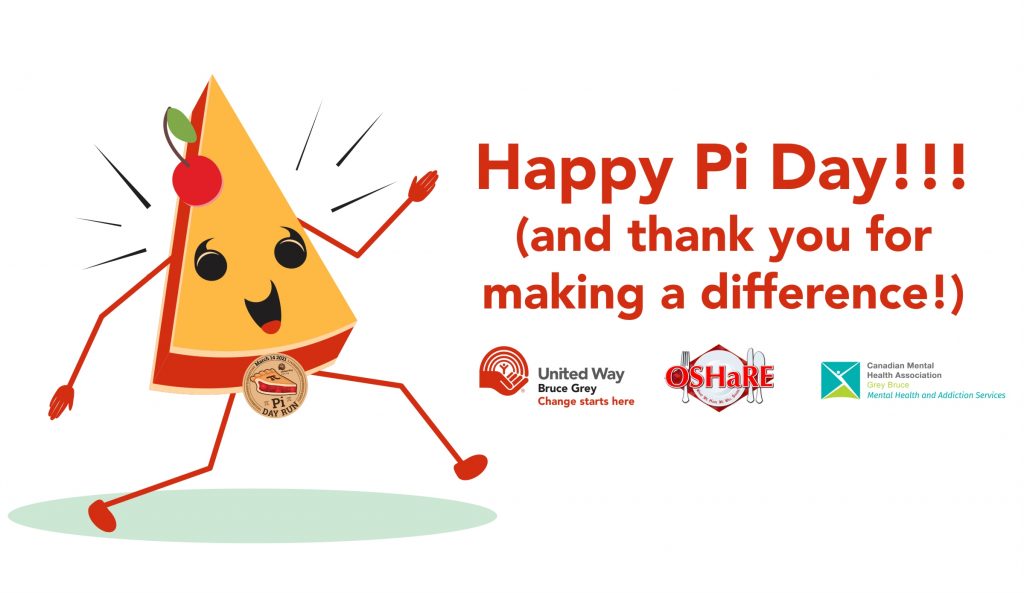 Happy Pi Day! On behalf of Owen Sound Hunger and Relief Effort, Canadian Mental Health Association Grey Bruce and the United Way of Bruce Grey, we want to thank everyone who participated in our Pi/Pie Day Celebration. Thanks to all of you, over $3000 was raised to serve the vulnerable in our local communities. The funds will be divided by the three local organizations.
To those who bought pie and took part in our run – thank you so much! You have just made a difference to a neighbour in need.
To the amazing cooks at both OSHaRE and Canadian Mental Health & Addictions Grey Bruce – we couldn't have a Pie Day without you! Thank you for lending your baking skills for this event. We are SO thankful!
To Gabe and the entire team at HAVE1.COM who designed our run medallions! We love them! Thank you!
And to all those behind the scenes who contributed in so many ways – thank you to as well. Your contribution is appreciated.
If you are celebrating Pi Day – we hope you have a wonderful day!!