Happy 211 Day: 2023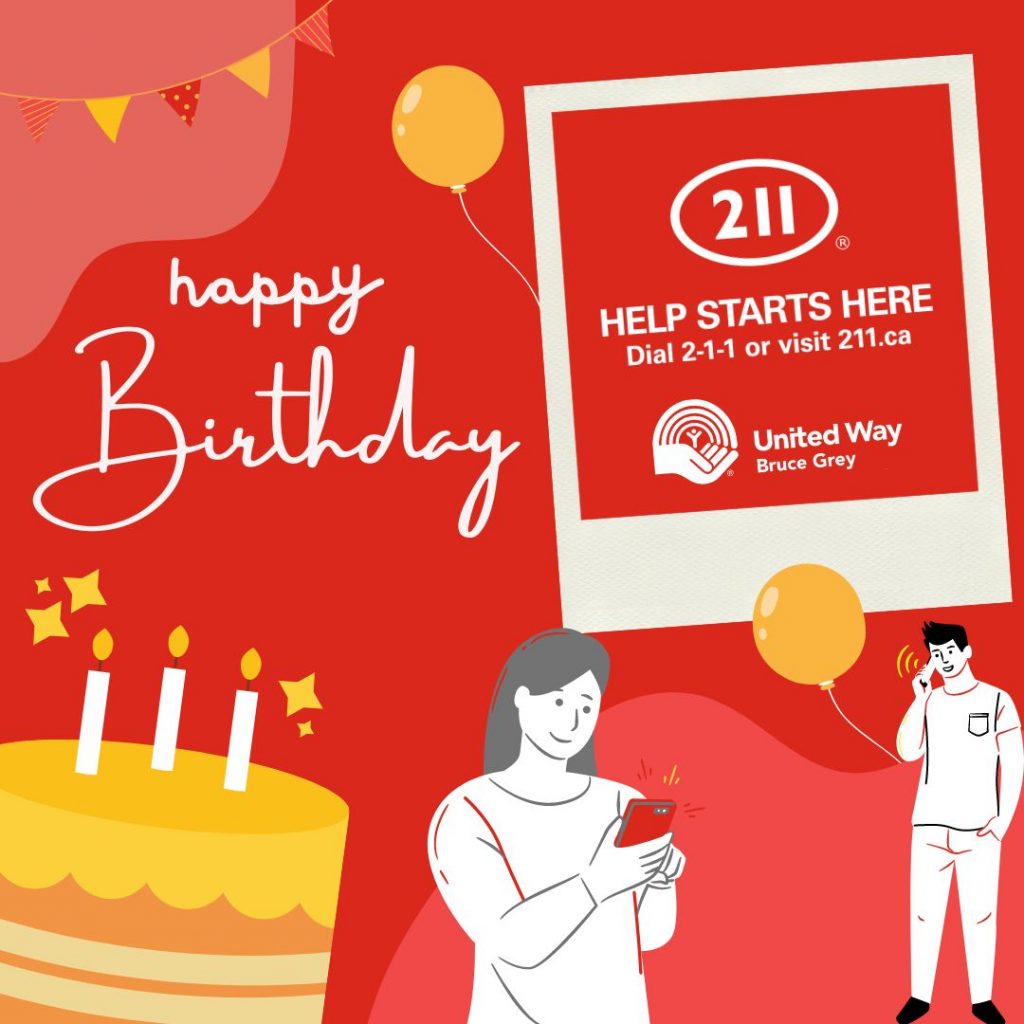 211 turns 14 today!
Today on 211Day, we celebrate 14 years of 211 Ontario! We're proud to partner with them at United Way of Bruce Grey, to ensure our community is connected with vital and valuable resources. Through their collaboration with us, 211 callers have access to support for our Utility Relief Program, Financial Literacy Program, and Backpack Program.
If you need assistance, 211 can help. Whether you're looking for basic needs resources, mental health supports, or even child care options, our knowledgeable Community Navigators can help you find the programs and services you need.

211 is accessible to everyone regardless of their age, sex, race, religion, language, or financial situation. Community Navigators are able to provide basic information, referrals, brief counseling, and follow-up to ensure that the person was connected to the right services.
211 is a valuable resource for the community, providing a single access point for the community to gain the assistance they need. It is easy to use, reliable, and confidential. It can save individuals time and effort in finding the resources they need.

If you or someone you know is looking for help, 211 is here to provide the guidance and support necessary to find the right programs and services. No matter the challenge, 211 is here to help you navigate through it.
Join us in supporting 211 and our community as we work together to provide help to those in need.