Grandmother Sturgeon has returned home.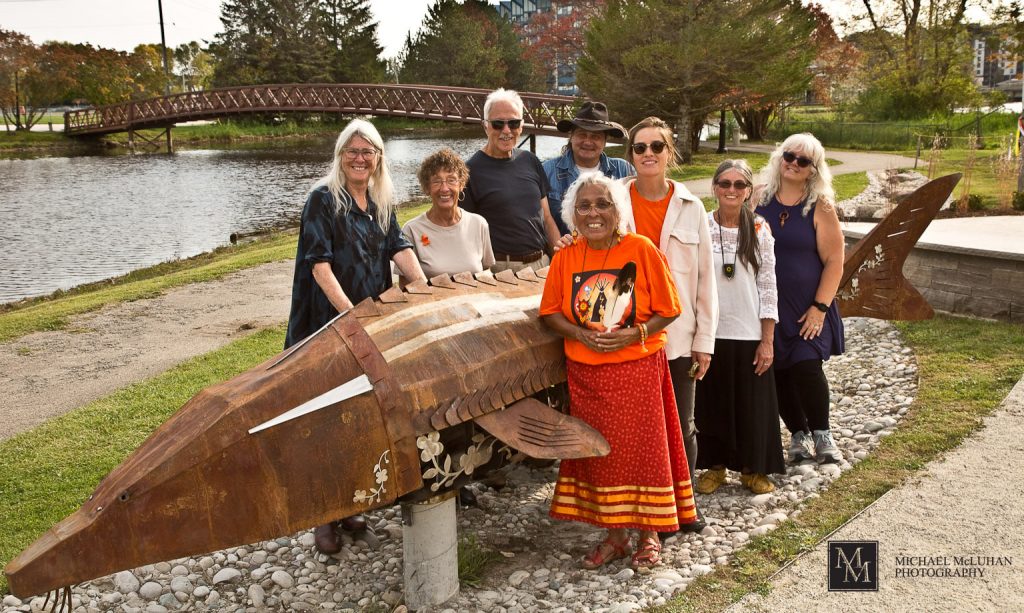 Nookomis Gitche Name' Kwe – Grandmother Sturgeon has arrived at her forever resting spot at the Gitche Namewikwedong Reconciliation Garden at Kelso Beach Park in Owen Sound. She is breathtaking.
A big thank you goes out to artist Kathryn Corbiere, the Reconciliation Garden Committee and all of our community partners and donors. You all played a part in transforming a beautiful vision into this peaceful place of reflection, hope and honour. Thank you.
Miss the celebration of the return of Grandmother Sturgeon at the Reconciliation Garden? Our Executive Director – Francesca Dobbyn, snapped this video of the beautiful ceremony. It's definitely worth the watch.