Giving Tuesday is today!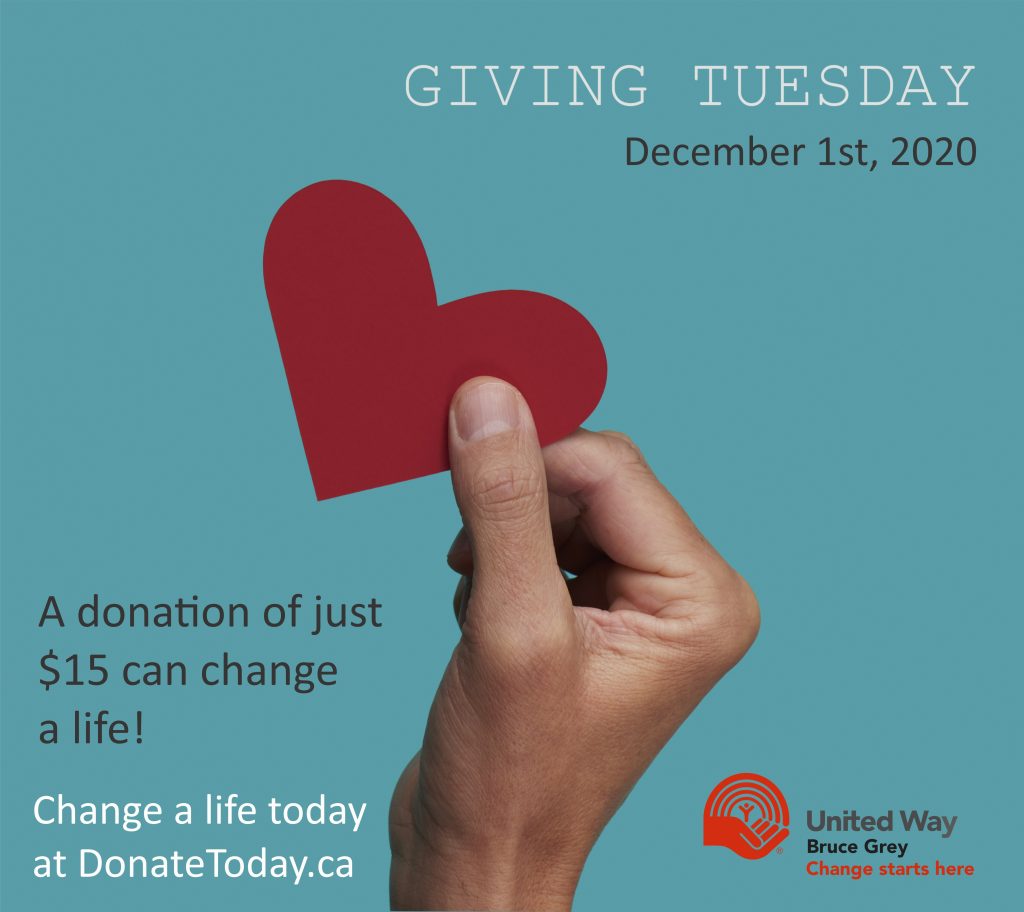 Giving Tuesday is here! Giving Tuesday is a global day of giving that happens each year after Black Friday and Cyber Monday and is a day set aside to give back to those in need.
It's a time when Canadians, charities and businesses come together to celebrate giving and participate in meaningful activities that support charities and non-profits.
There is no right way to participate. Choosing a cause that is dear to your heart and giving back to someone in need or your community at large is the primary focus behind this special day. You can donate, volunteer time, help a neighbour in need or simply spread the word.
At the United Way of Bruce Grey, we are committed to helping move people from poverty to possibility, helping children be all that they can be and helping to build strong, inclusive communities. A donation of just $15 or more can change a life and help bring hope to a vulnerable member of your community.
To make an online donation through Canada Helps, please visit:
https://www.canadahelps.org/en/charities/united-way-of-bruce-grey/campaign/givingtuesday/
You may also donate by phone at 519-376-1560 or by mail at: United Way of Bruce Grey, 380 9th Street East, Owen Sound, ON N4K 1P1
Thank you so much for your support and for making a difference to your community.