From The Very Beginning: LCBO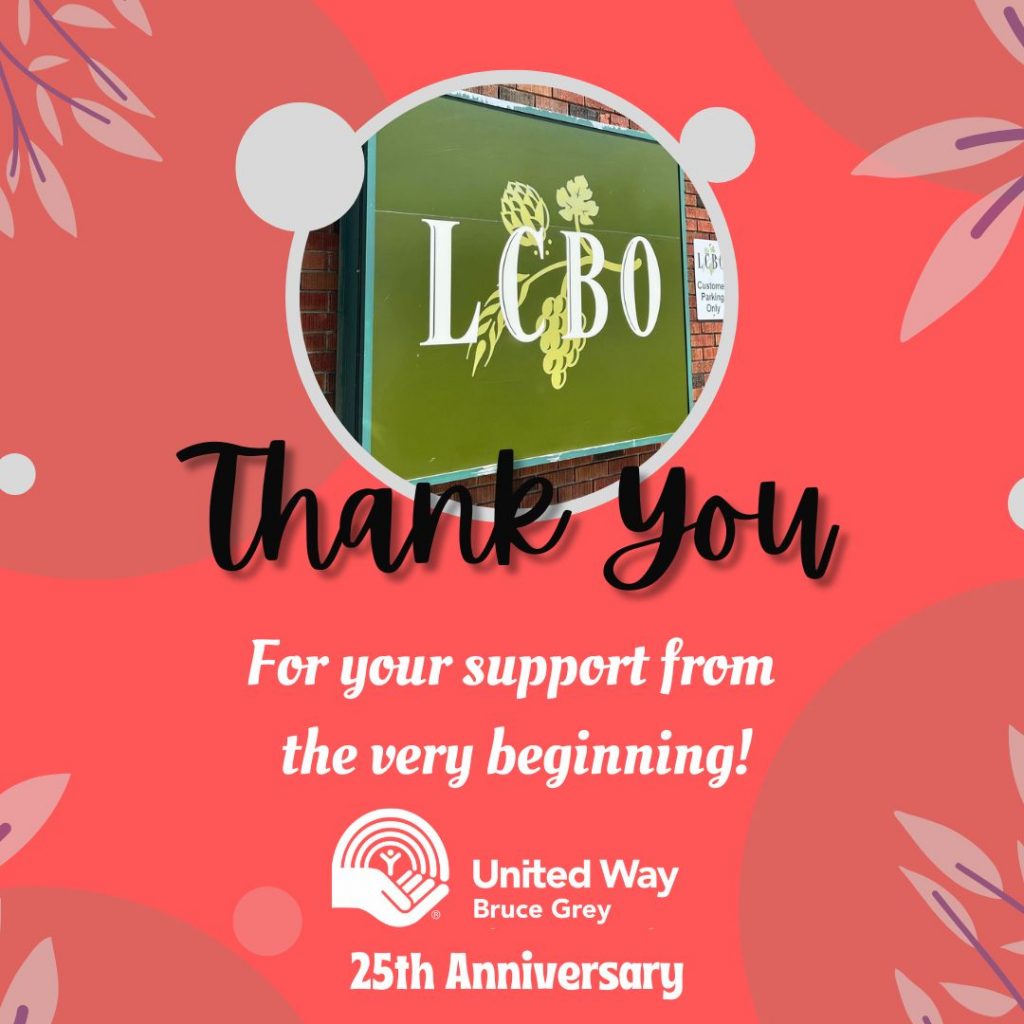 From the very beginning, LCBO has been an amazing supporter of United Way Bruce Grey, consistently contributing to our mission of supporting local individuals and families in need. We are immensely grateful for their generosity and the immeasurable impact it has had on our community.
Looking ahead, as we approach our 25th anniversary in 2023, we reflect on the many individuals and organizations that have helped us along the way. LCBO stands out as a true partner whose unwavering support has been integral to our success.
Each year, LCBO holds a fundraising campaign for United Way, with 18 locations in Bruce-Grey participating. Locations; Owen Sound, Meaford, Port Elgin, Southampton, Teeswater, Kincardine, Walkerton, Paisley, Mildmay, Lions Head, Wiarton, Tobermory, Chesley, Sauble Beach, Markdale, Durham, Dundalk, and Hanover.
As we celebrate LCBO Staff Appreciation Week, we wanted to show our gratitude by delivering Girl Guide cookies to all participating locations. It was a pleasure to meet some of the dedicated employees of LCBO, who are committed to making a positive impact in their community.
LCBO, we thank you from the bottom of our hearts for your ongoing partnership and support. Your contributions have made a significant difference in the lives of those in need. We look forward to continuing our work together toward a brighter future. To all our early supporters, stay tuned for more
#ThankYou #LocalLove #GreyCounty #BruceCounty #UnitedWay #UnitedWayBruceGrey