#FinancialFridays: School may be out for the summer, but now is a great time to think about your child's post secondary education.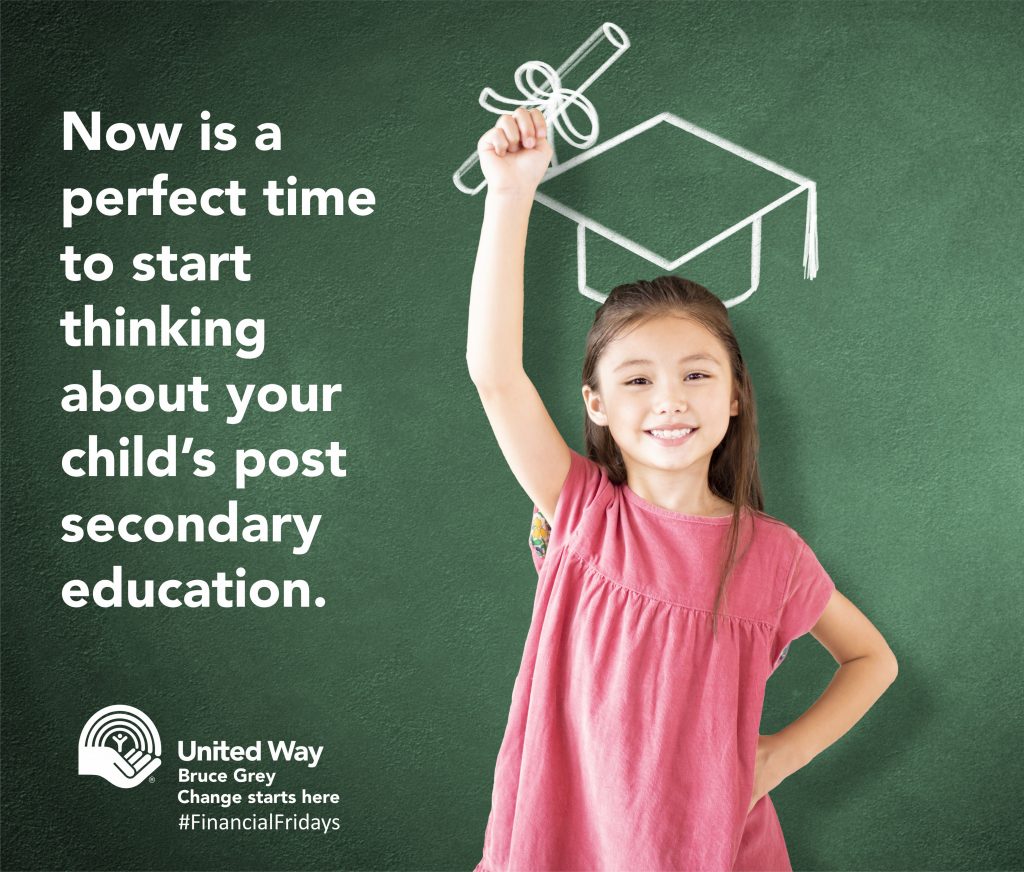 School may be out for the summer but it's also a great time to start saving for your child's education. Over the next three weeks we are going to talk about government programs and strategies for saving for your child's post-secondary education including: trade schools, colleges, universities, and other institutions certified by the Ministry of Employment and Social Development.
Registered Education Savings Plans (RESP)
A Registered Education Savings Plan is a special savings account to help save for a child's education after high school. The "registered" part means that it is registered with the Canada Revenue Agency. This is important because it is treated in a special way, specifically through two government programs that help increase the amount in the RESP. We will talk about the government programs in the next two weeks.
Here are some words that will help you:
• Subscriber – The person who opens a RESP on behalf of a child and generally makes contributions to the RESP.
• Education Assistance Payments – Payments made from the RESP towards education costs for the Beneficiaries.
• Beneficiary or Beneficiaries – The people who receive the payments to help pay their education costs.
• Promoter – A business, like an investment broker or bank, that hosts and helps manage the RESP. The promoter helps the subscriber open the RESP, fill out applications for the two government programs, and set up an automatic payment.
To open a RESP, the subscriber needs the child's Social Insurance Number (SIN) and the guardians need to have received at least one Canada Child Benefit payment.
To learn more, visit:
https://www.canada.ca/en/services/benefits/education/education-savings/resp.html
---
Are you experiencing financial challenges and need some help? Our Financial Literacy Program is here to help. Reach out to Caroline, our Financial Literacy Program Coordinator at advice@unitedwaybg.com or 519-378-4773. She can help you look at your financial situation and decide on a path forward.