#FinancialFridays: Making The Most of Your Money
There are so many things to learn and know about dealing with money. It is helpful to have factual, relevant, clearly communicated information to help make informed decisions and not rely solely on emotions and information that may or may not be accurate.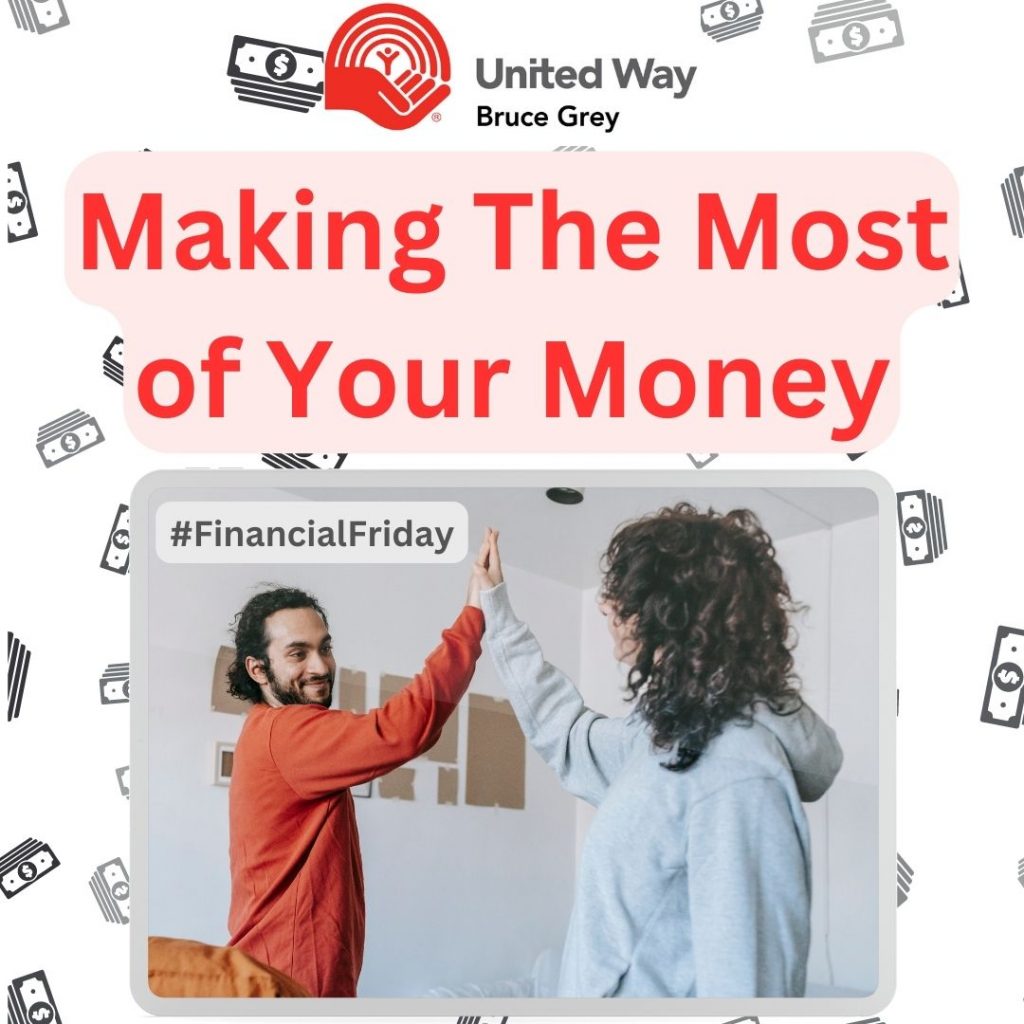 Prosper Canada has put together a free online, self-directed course that helps people take a look at their financial situation.
Making the most of your money is the name of the course.
There are three modules to explore:
Module 1: Maximize what is around you
Module 2: Minimize what is going out
Module 3: Additional resources
The modules cover the following topics:
Budgeting
Filing Taxes
Benefits and credits
Community resources
Saving and investing
Debt management
Frauds and scams
Goal setting
Thank you, Prosper Canada, for helping Canadians learn more about their money!
If you want one-on-one help to review your financial situation and options, reach out to Caroline, our Financial Literacy Coordinator, at 519-378-4773 (phone or text) or advice@unitedwaybg.com.