#FinancialFridays: Know your bills!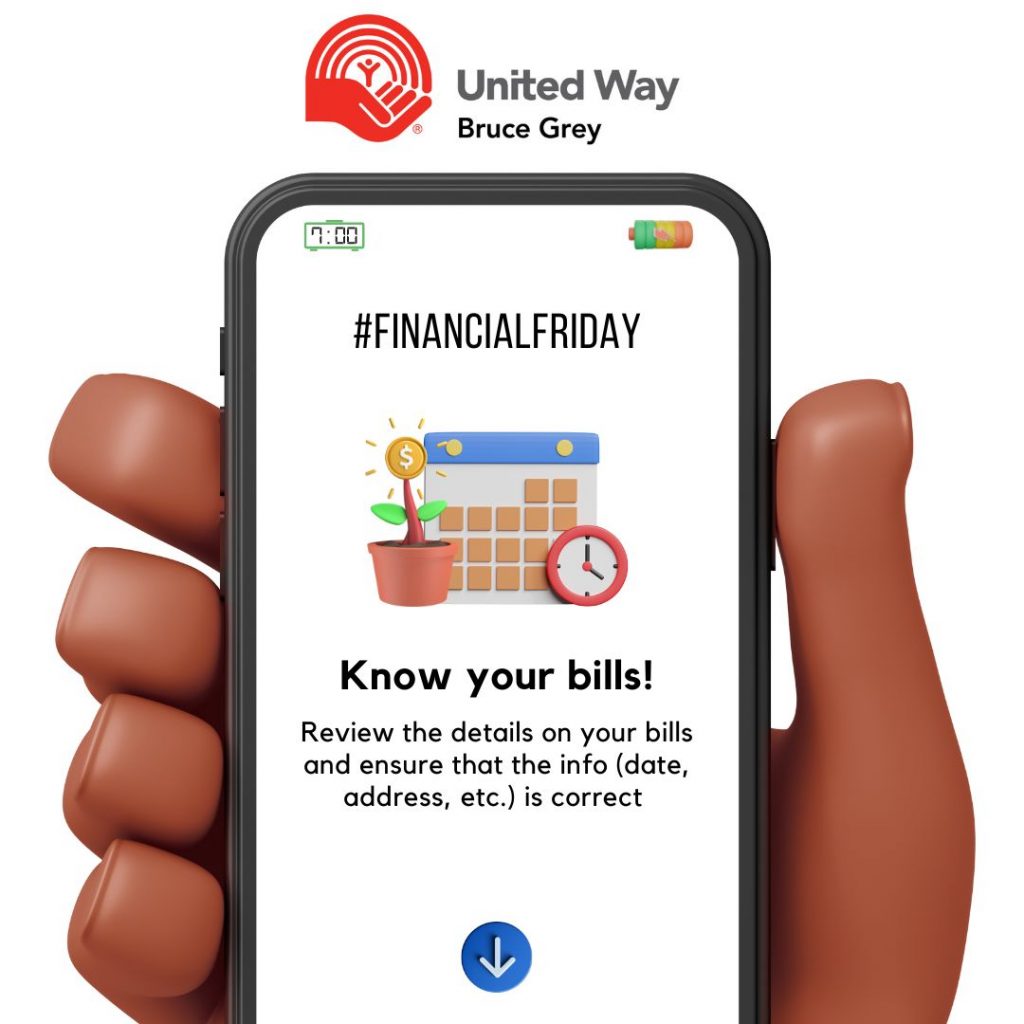 Know your bills!
With the variety of ways we receive bills, it can get confusing and muddled.
We, at the United Way, have recently seen a hydro bill that someone was paying that was in their name but was for a previous apartment… so they were unknowingly paying the hydro bill for someone else while their bill for their new place went unpaid. It is so easy for this to happen.
So, this is a reminder to open the bills you get by mail and check all the details, including the name and address, and make sure they are up to date and accurate.
For those, like me, who get an email for many of my bills, download your most recent bill and make sure the information is up to date and accurate. I usually just look at the email which has the amount I owe, so I don't download the bill. Downloading and reviewing the details on the bill is the only way to make sure all the information is correct.
With warm regards,
Caroline Araujo Abbotts (She/Her)
Financial Literacy Program Coordinator
advice@unitedwaybg.com
519-378-4773 work cellphone (Mon-Fri 8:30 am – 4:30 pm)