#FinancialFridays: End Of Life Planning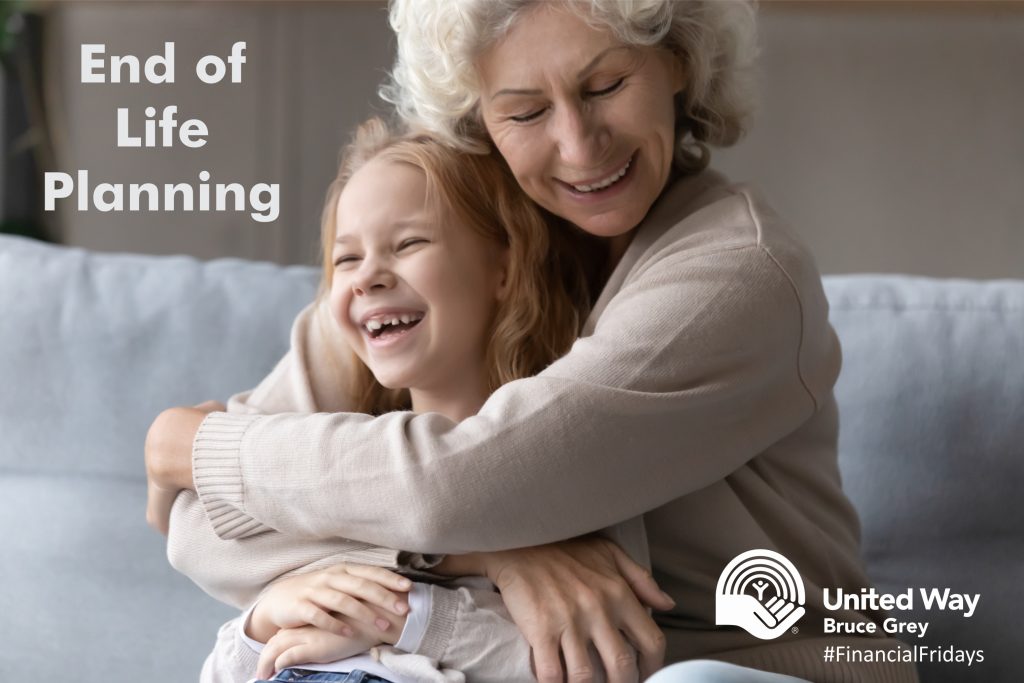 Preparing a Will can be intimidating. It can also be empowering. By laying out your wishes in a formal document, you can better control what happens after you pass and allow your family to grieve knowing they can follow your decisions.
If you have a low or modest income, we suggest that you visit our Financial Literacy page to access our "End of Life Guide for Low Income." The guide can be found at: https://unitedwayofbrucegrey.com/wp-content/uploads/2019/04/End-of-Life-Guide-2018-Final.pdf
If you are concerned about what happens to your debts when you pass, read Credit Canada's article, "What you should consider when making a will." The article can be found at https://www.creditcanada.com/blog/wills
Struggling to make ends meet? Looking to improve your financial health? Please contact our Financial Literacy Coordinator – Caroline to arrange an appointment. Interested individuals may reach out to her directly at advice@unitedwaybg.com or by phone at 519-378-4773. The service is free and completely confidential.