#FinancialFridays: Did you receive pandemic benefits? You may qualify for a payment plan with CRA. Find out more here.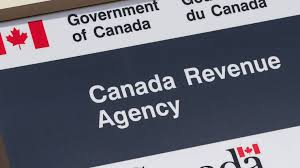 Canadians who received pandemic benefits will have up to 1 year to pay back any debt from those benefits without interest.

This applies to Canadians who made up to $75,000 in taxable income in 2020 and received one of the federal government's five pandemic relief benefits or employment insurance benefits:
Canada Emergency Response Benefit (CERB)
Canada Recovery Benefit (CRB)
Canada Emergency Student Benefit (CESB)
Canada Recovery Caregiver Benefit (CRCB)
Canada Recovery Sickness Benefit (CRSB)
The interest relief will be applied automatically to anyone who meets the criteria. This means benefit recipients have until April 30th, 2022 to pay without paying any interest or outstanding income tax debt.
If this applies to you, you can set up a payment plan with the Canada Revenue Agency to repay the debt between April 30th 2021 and April 2022!
Dividing the debt by 12 and paying it on a monthly basis would decrease the difficulty of paying it all at once and would let people take advantage of the interest-free period!
If you need help improving your financial situation or need helpful budgeting advice, our Financial Literacy Program can help. Contact Caroline, our Program Coordinator at 519-378-4773 or email her at advice@unitedwaybg.com