#FinancialFridays: Debt weighing you down? Options do exist.
Are you feeling like debt is weighing you down? Unable to pay the debts you owe? Struggling and not sure where to turn?
The latest MNP Consumer Debt Index found that as much as 53% of Canadians were $200 or less away from not being able to pay their monthly bills and debt payments. (MNP is a leading national accounting, tax and business consulting firm in Canada.)
Learning Financial Terms
Insolvent: Unable to pay debts you owe. "Jason owed more than he could pay; he is insolvent."
Getting out of debt is possible and you do have options available to you.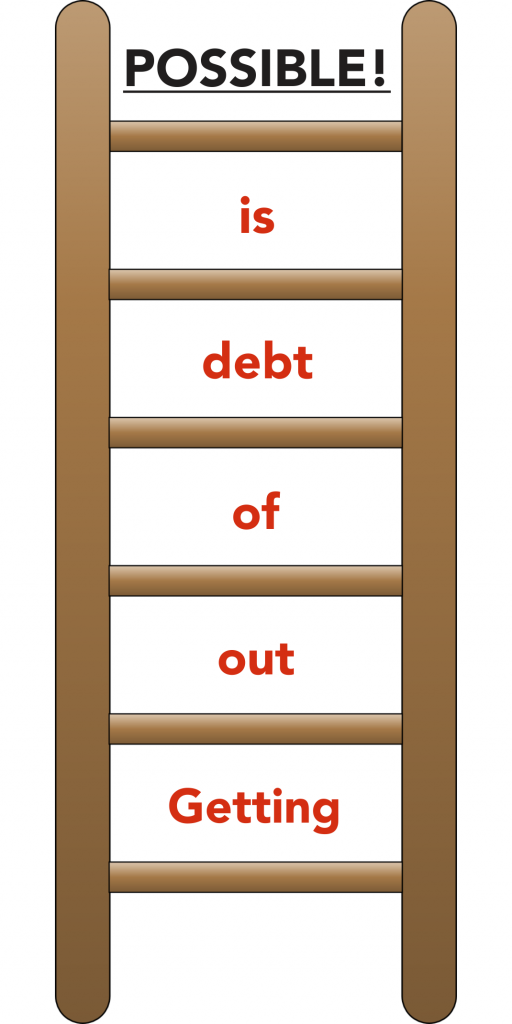 Debt Repayment Ladder
First Rung – Negotiating a repayment plan yourself directly with those you owe
Second Rung – Sign onto a Debt Repayment Program with a licensed Credit Counsellor
Third Rung – Prepare a Consumer Proposal with the help of an Insolvency Trustee
Fourth Rung – File for Bankruptcy with the help of an Insolvency Trustee
If you are interested in learning more about debt options and budgeting, reach out to Caroline, our Financial Literacy Program Coordinator at advice@unitedwaybg.com or 519-378-4773. She can help you look at your financial situation and decide on a path forward.