#FinancialFridays: Changes to Benefits and Credits in July
Each July, those who have become eligible will start to receive some benefits and credits. These may include the monthly Ontario Trillium Benefit and the quarterly GST/HST Credit.
For those who have already been receiving these benefits and credits, as well as the Canada Child Benefit, and are still eligible, they may see a change in the amount they receive from these benefits. These amounts are adjusted in July each year.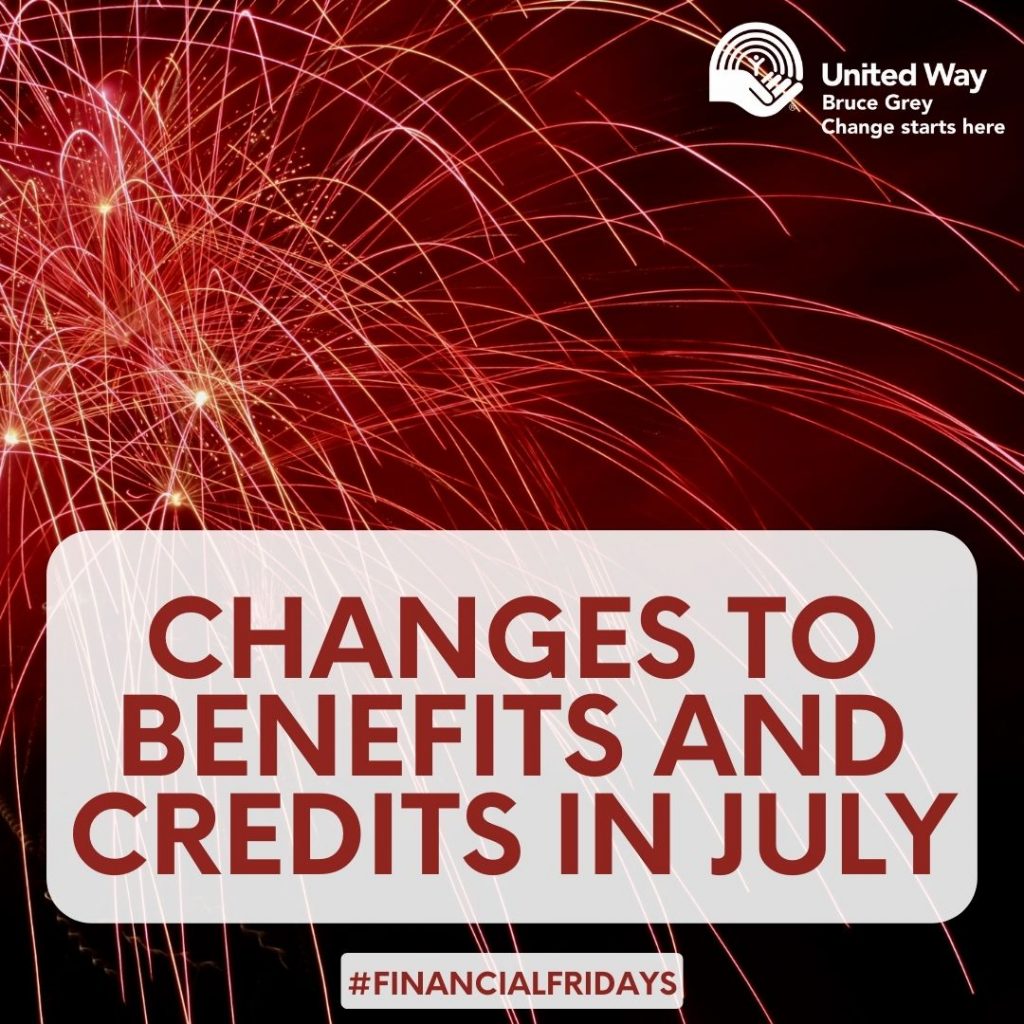 For Seniors, monthly payments for the Guaranteed Income Supplement (GIS) and Ontario Guaranteed Annual Income System (GAINS) will start in July for those who qualified over the last year. GIS and GAINS payment amounts are adjusted quarterly in January, April, July, and October.
All the benefits and credits mentioned above are determined by your annual tax filing. These annual adjustments in payment amounts help to account for changes in the cost of living over the last year.
If you have a modest income and need help filing your taxes, call 2-1-1 to find the nearest free volunteer income-tax clinic near you. You can also visit freetaxclinics.ca. There are a few that run year-round.