Fall is a wonderful time to give back and to make a difference to someone struggling with hunger.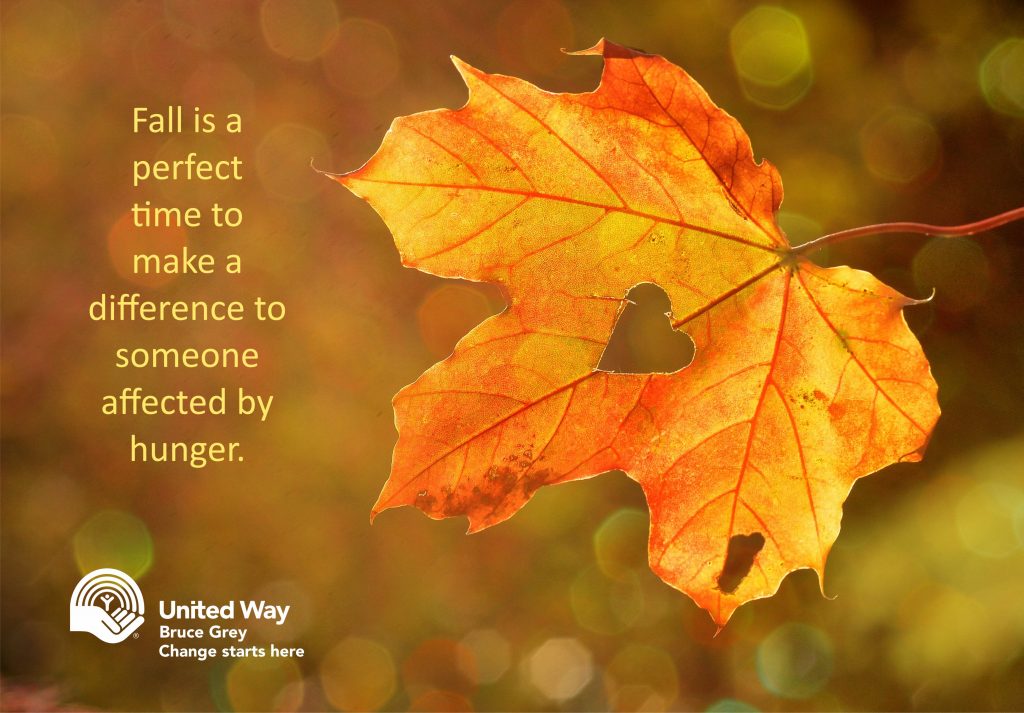 For many, the time around Thanksgiving is a time to ponder all that we are thankful for but it can also be a time to give back to our community and those who are less fortunate. Donating funds or food items to a local food bank or community meal program is a great way to make a difference while addressing food insecurity locally.
The following is a list of items you may consider to donate to a food bank or community meal program near you:
1. Financial donations: Check out Canada Helps – Financial donations allow food banks to purchase the items that are in short supply.
2. Non-perishable foods (please check the "best-before" dates): Items like peanut butter, canned soup, canned fruit, canned vegetables, canned stew or chili, canned beans, whole grain pasta, and brown rice.
3. Hygiene products: Toothpaste and toothbrushes, feminine hygiene products, deodorant, children's diapers and pull ups, adult incontinence products, disposable razors, and shaving cream, etc.
4. Fresh fruits and vegetables: Particularly for community meal programs (not every food bank accepts fresh produce).
5. Your time: Virtually all rural food organizations are run by volunteers and during the pandemic, the numbers of volunteers have been limited. They need help at all levels; driver, board members, sorters, servers, preparation staff, and cooks.
Check out 211 to find out about the organizations in your community.
If you are struggling with hunger, you can call or text 211 to find a food bank or community meal program near you.
From all of us at the United Way of Bruce Grey, Happy Thanksgiving.