Distracted Driving Poster Contest Winners
The South Bruce Peninsula Safe Communities Committee held a poster contest for high school students attending Peninsula Shores Distrcit School.
The contest was sponsored by the United Way of Bruce Grey and the Community Foundation Grey Bruce.
On December 10th the Committee judged the contest and these are the winners!
First Prize: Cayley Krieg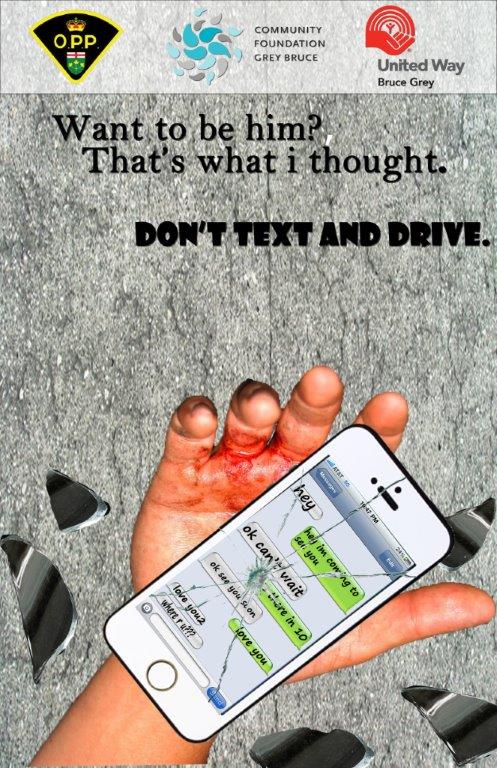 Second Prize: Shenley George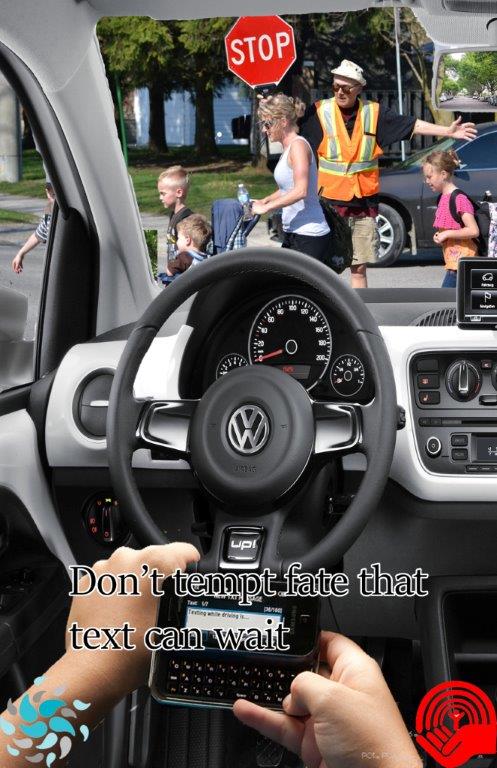 Third Prize: Sarah Bennett