Christmas Meals In Our Communities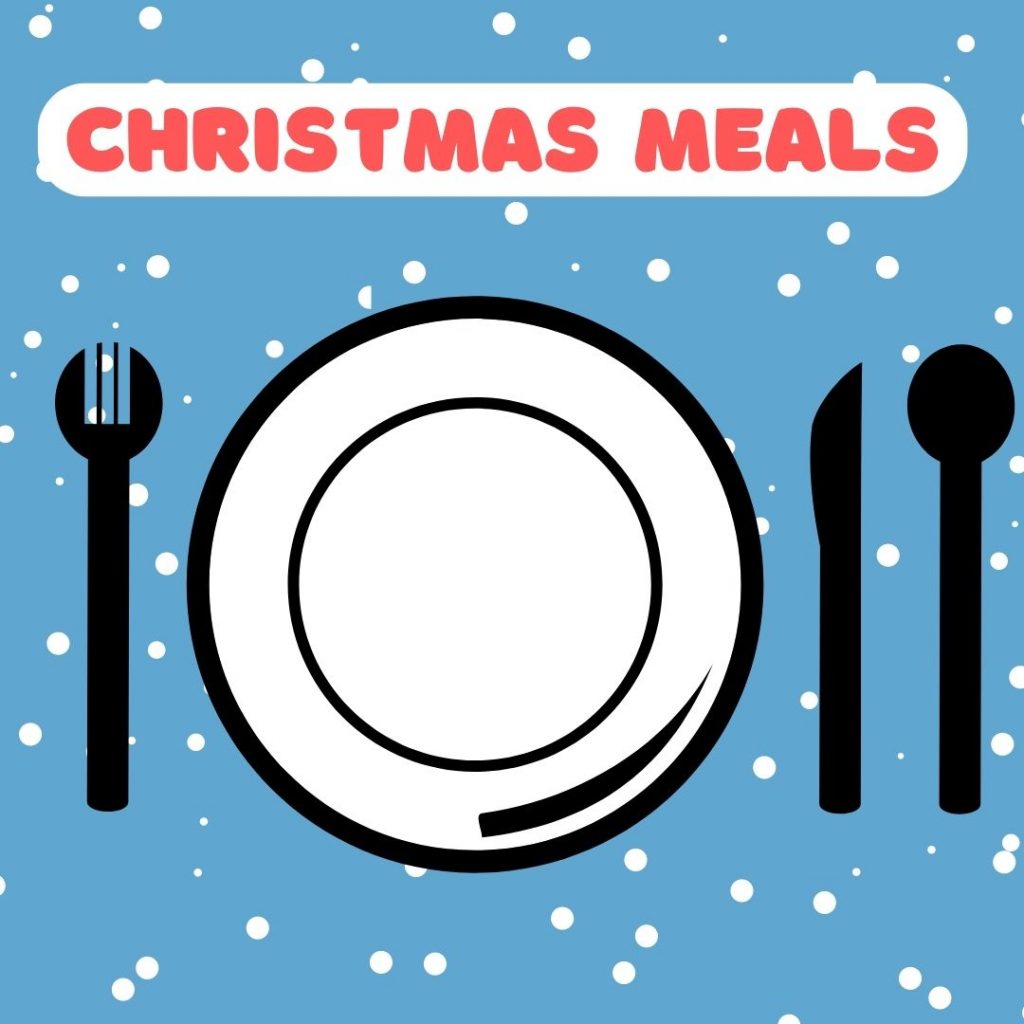 If you or someone you know need a meal before or on Christmas day, here are some options:
Owen Sound
There will be a takeaway meal served at noon at OSHARE (Owen Sound Hunger and Relief Effort), 946 3rd Ave East. Please call 519-371-0957 for more information.
Hanover
Come to Grace United Church, 310 12th Street. Doors open at 11:30am and dinner will be served at 12:00pm. Please let Faye know you're coming. 519-377-9774.
Chatsworth
Provides a Christmas hamper with groceries, including a gift card and fixings for Christmas dinner. Please call to apply up until Tuesday, December 20th. 519-376-1522. Pickup at St Stanislaus Roman Catholic Church, 149 McNabb St.
Wiarton
For residents of the townships of South Bruce Peninsula, a dinner will be available either as sit-down or take-away on December 21st at The Salvation Army Wiarton Community Church. Delivery available. Sit-in: 1 pm & take out: 2:30 pm. Call 519-534-0353. 576 Edward Street.
On Christmas day, there will be a service at church at 10:30am where there will be snacks provided.
Saugeen Shores
On December 24th, dinner will be delivered and is heat-and-serve in Saugeen Shores and Saugeen First Nation. Register by Dec 20, 2022. Delivery: Dec 24, 2022, 3 pm-5 pm. To order your delivery, contact Chuck or Linda at: 519-832-6003 or SSChristmasdinner@gmail.com.
Grey Highlands
Registration up to Dec 19, 2022. Pickup: Dec 23, 2022 12:30 pm-2 pm. Gentle Shepherd Community Church (Eugenia Campus; 426176 Concession 8). Call Mary at 519-924-3832 to register.
Kincardine
Register by Tue Dec 20, 2022. Call 519-396-2001. Doors open at 12:30 pm Christmas Day with the meal starting at 1 pm. St Anthony's of Padus Catholic Church (749 Russell St).
Durham
On Christmas day, doors open at 1 pm and dinner is served at 3 pm. Durham Community Centre, 451 Saddler St W.
Dundalk
Provides Christmas hampers to individuals and families as well as gifts for children and youth in the Dundalk area. Hamper pick up details will be given at the time of registration. Call 519-923-0454.
For more information please call 211 or go to 211ontario.ca