2022 is almost here! (and it's not too late to take advantage of valuable tax savings!)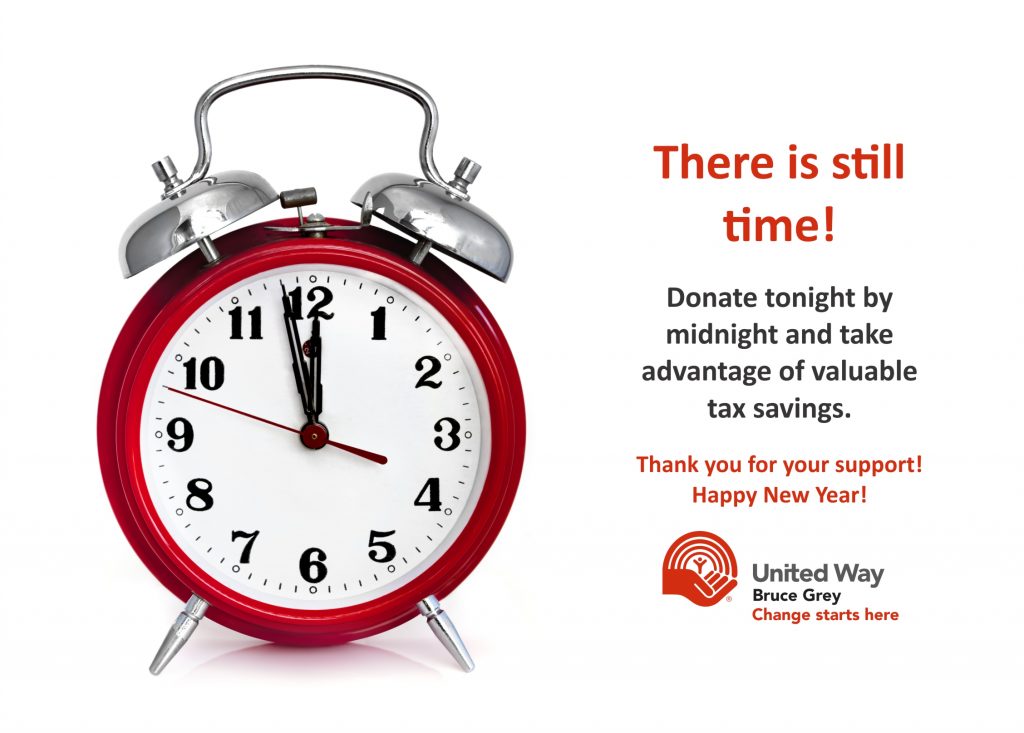 As 2021, draws to a close, we want to take this moment to thank all of our donors and volunteers for being there for their community this past year (and beyond!). Your support has meant that vital life changing assistance can be directed to our most vulnerable. Thank you for that.
If you would like to make a year end donation, there is still time. Simply donate by midnight tonight to take advantage of important tax savings for the 2021 tax year.
You may choose to direct your funds to a program or fund that is meaningful to you. To donate online through Canada Helps, simply visit www.DonateToday.ca or https://www.canadahelps.org/en/charities/united-way-of-bruce-grey/. You may also donate by phone at 519-376-1560 or in person at: United Way of Bruce Grey, 380 9th Street East, Owen Sound.
Again, thank you for being there for your community. We wish you the very best for 2022!