2015-16 Utility Report for Bruce and Grey Counties
For Immediate release; 2015-2016 Utility Report – Rural Ontario in Crisis
Bruce Grey Utility Assistance report – 2015-2016 (web)
The United Way of Bruce Grey wanted to get a larger picture of energy poverty in our region and acknowledge the other organizations who also take on the task of keeping people warm and their lights on.
The United Way was able to access additional data from both Counties, Y Housing as well as the Salvation Army in Wiarton.
The numbers are startling and a crisis is brewing in our region
Almost $700 000 in direct dollars were spent to pay down utility bills. If staff time and resources were factored in, over $1 million has been spent in the last 12 months on utility arrears.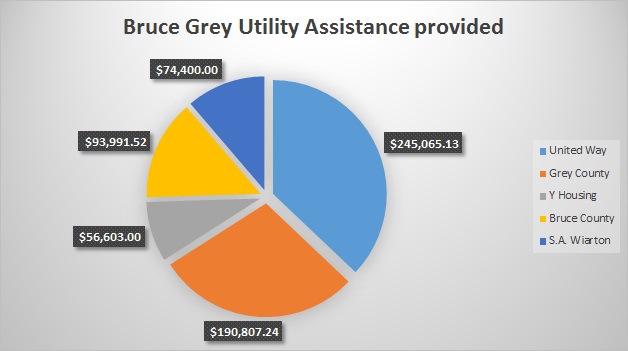 Electricity continues to be a challenge as we note that costs have increased 100% in the past 10 years. Rural residents are hit with massive delivery costs and conservation efforts are negated by annual increases due to reduction in demand. "Our clients, our families are not wasteful, they do everything they can to reduce consumption, they unplug everything and we often advise them to turn breakers off in an effort to reduce their bill." said Francesca Dobbyn Executive Director of the United Way of Bruce Grey.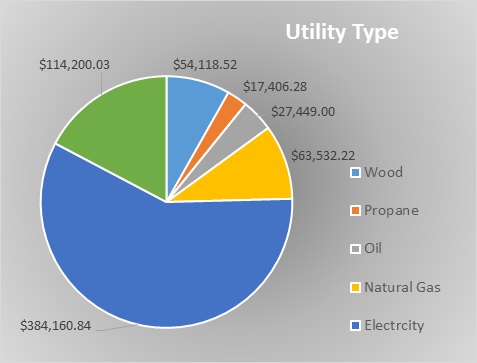 The introduction of the Ontario Energy Savings Program in November could give qualifying consumers $30 to $50 per month relief, and while appreciated, for many families it's simply not enough to prevent disconnections.
We are still seeing large bills from 2013 when billing and meter issues created large "catch-up" bills. A new partnership with Credit Canada can assist families with longer repayment schedules.
When a disconnection does happen, the Bruce Grey team swings into action to gather as many supports as possible to reconnect the family.  From finding additional dollars, advocacy and negotiation the whole team works together.
For more information on this report please contact the United Way or the appropriate agency and staff listed below:
United Way of Bruce Grey – Francesca Dobbyn – 519 376 1560
Grey County Housing – Anne Marie Shaw – 519 376 5744
Bruce County Social Services – Christine MacDonald – 519 881 0431
Y Housing – Joan Chamney – 519 371 9224
Salvation Army Wiarton – Mary Miller – 519 534 0353