Thank an Educator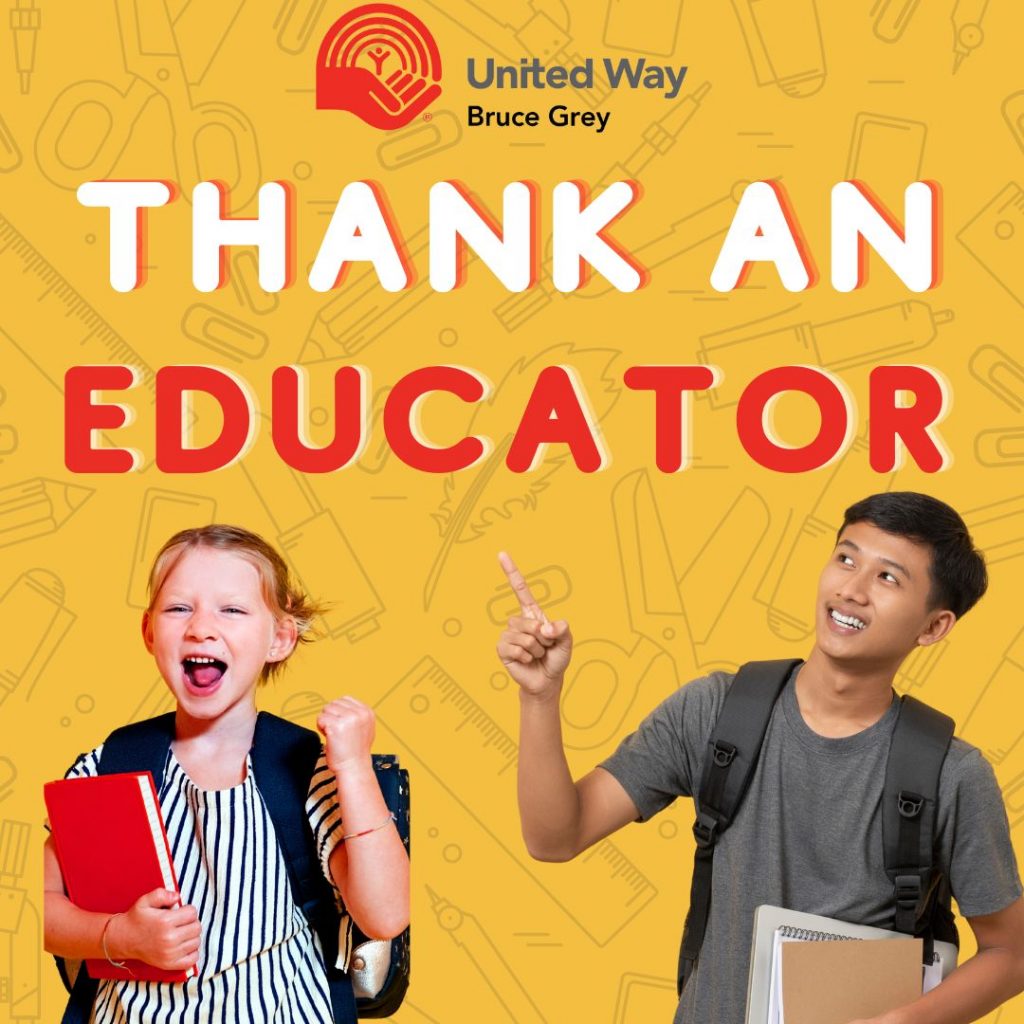 It's the end of a school year, already?! Where did the time go?? 🤯
If you're searching for a meaningful end-of-year gift for that special educator who has made a big impact in your life, please consider participating in United Way Bruce Grey's Thank an Educator Campaign. With a donation of $20, you can sponsor a fully stocked backpack in honour of a teacher, education assistant, or early childcare worker and support our Backpack Program.
The Backpack Program has successfully reduced classroom bullying by ensuring that every child, regardless of their family's financial situation, begins school with the essential supplies they need to flourish. Over the past 18 years, we have distributed 32,808 backpacks to low-income students in Bruce and Grey counties.
To purchase your Thank an Educator certificate, simply visit www.ThankAnEducator.ca, give us a call at 519-376-1560, or drop by our office located at 380 9th Street East in Owen Sound. You can choose to have your educator notified of the donation via email or print the certificate yourself to deliver it in person. For those who do not have a printer, our office is happy to supply you with the certificate!
Show your appreciation for the amazing teachers in our community and make a positive impact on the lives of local students. Join our Thank an Educator Campaign today!