#FinancialFridays: CCB Update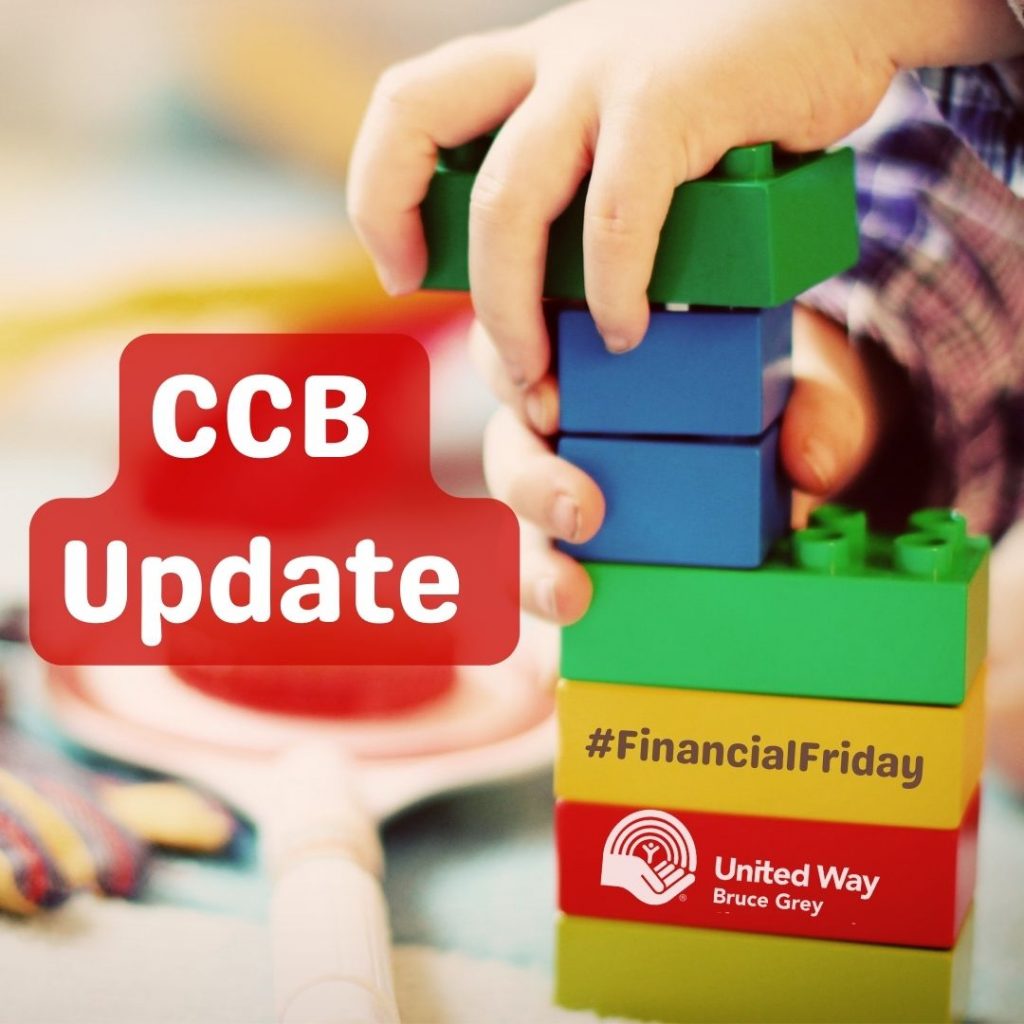 If you usually receive the Canada Child Benefit (CCB) monthly, check your bank account. Some people have received a lower amount than usual or none. This is because the Canada Revenue Agency is starting to collect debts tied to overpayments of the CCB.
Canada Child Benefit
This is a monthly benefit to help eligible families with the cost of raising children under 18 years of age. This benefit is usually paid on the 20th of each month.
You must complete your taxes each year to continue to apply for this benefit.
The benefit amount is reassessed each year and changes in July.
The CRA would like to remind you that it has resumed debt recovery activities; here's how it may impact your benefit, credit, and refund payments. Click here to read more about this.
If you need help with your finances and budget, reach out to Caroline, our Financial Literacy Program Coordinator at advice@unitedwaybg.com or 519-378-4773.