#FinancialFridays: 2023 Tax Deadline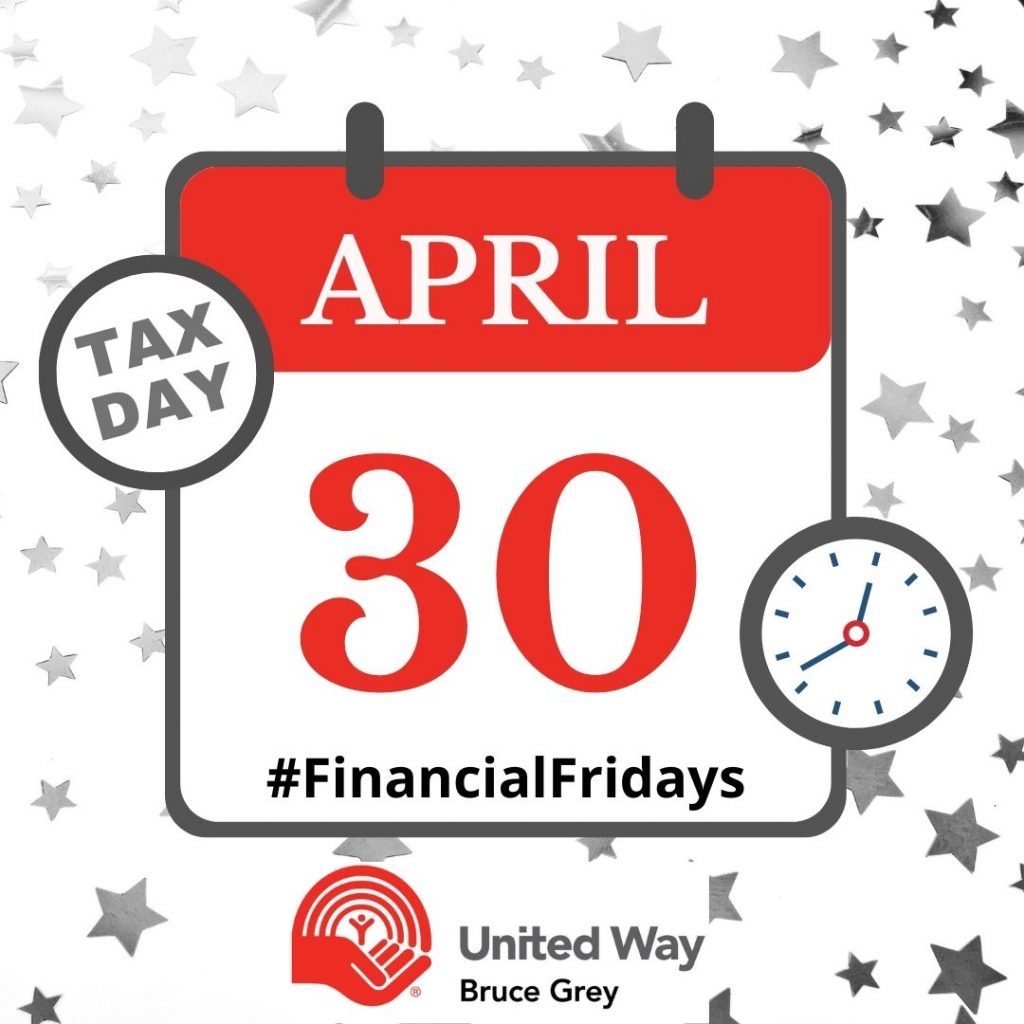 The deadline to file personal taxes is April 30th, 2023.
As of now, the Canada Revenue Agency will not extend this year's tax deadline.
If you have a balance owing, your payment is due on April 30th, 2023. Overdue taxes will be subject to penalties and interest.
If you are living on a modest income and have a simple tax situation, you may be able to use the free community volunteer income tax clinics in Grey and Bruce Counties. www.freetaxclinics.ca
If you miss the April 30th deadline, it is still important to file as soon as possible. If you have a low or no income, it is still important to file your taxes as you may be eligible for benefits, like the Ontario Trillium Benefit which is usually issued monthly, or GST/HST credit which is issued quarterly.
~ Caroline (UWBG Financial Literacy Coordinator)
#FinancialFridays#FinancialFriday#Debt#ManagingYourDebt#Finances#FinancialFridays#FinancialAdvice#UnitedWay#UnitedWayBruceGrey#OwenSound