Annual General Meeting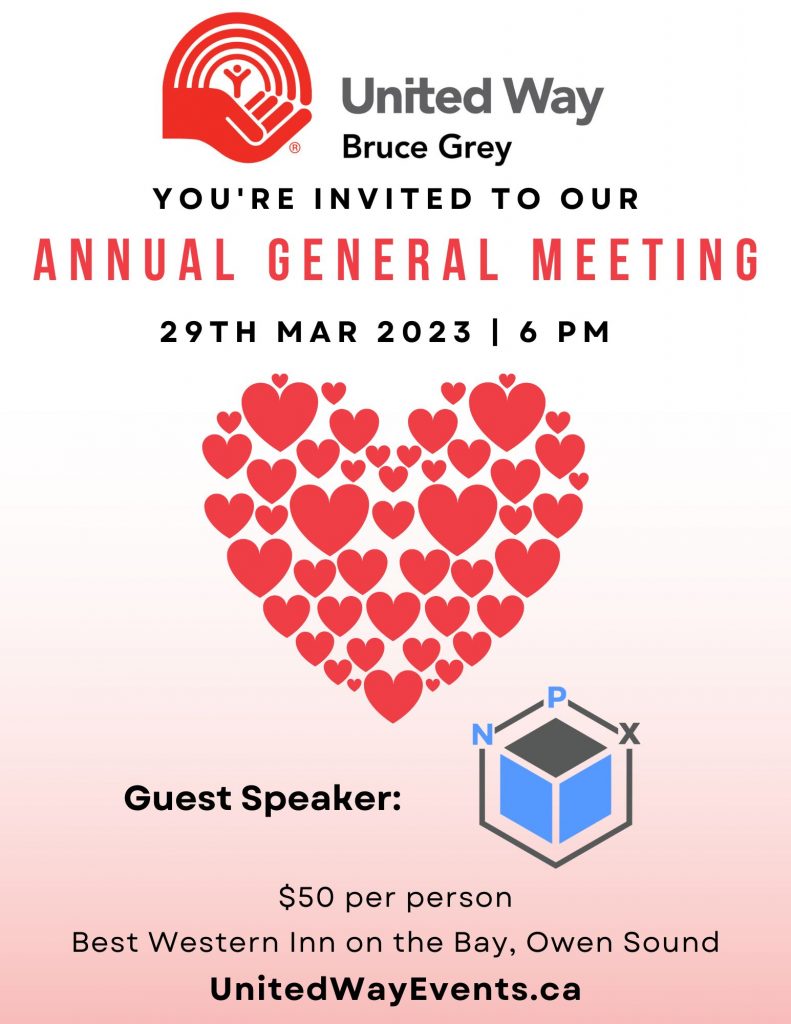 Please join us for our first 'in person' Annual General Meeting since 2019!
We are thrilled to announce an in-person AGM to celebrate everything 2022, report back to our donors and our community, and look to celebrating our 25th anniversary in 2023.
Our special guest speakers will be a unique presentation by NPX. NPX has assisted us with projects such as FoodBruceGrey.com our recent EMS Kettle project, the Parkinson's pill dispenser and so much more! We've asked them to celebrate the innovations that we've all managed during the pandemic, but how do we keep going? How do we do things differently? Are there new ways of thinking about the challenges we are trying to solve?