Golf Fore Change

Golf Fore Change is taking place June 20-26, 2016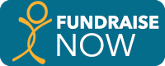 How many holes can you golf in a day?
21 golf courses have confirmed that they will participate in Golf Fore Change, taking place June 20-26, 2016, a fundraising initiative for golfers to raise money for the most vulnerable in our community.
The United Way wants players of all ages and skill levels to get out and play for the United Way by collecting pledges from friends, family, neighbours and co-workers, while having fun on the links. Participating golf courses will let golfing guests play all day for a single green fee. Cart and tee time availability must be confirmed in advance.
As of April 29th, these are the confirmed participating golf courses:
Ainsdale Golf Course (Kincardine)
Black Horse Golf & Country Resort (Kincardine)
Chippewa Golf Club (Southampton)
Cobble Beach Golf Links (Kemble)
Cornerstone Golf Club (Tobermory)
Dunadel Golf Club (Dundalk)
Ferns Golf Resort (Markdale)
Holiday Golf Club (Port Elgin)
Homestead Resort (Durham)
Legacy Ridge Golf Club (Owen Sound)
The Links at Piper's Glen Golf Club (Port Elgin)
Markdale Golf & Curling Club (Markdale)
Mount Forest Golf Club (Mount Forest)
Northern Dunes Golf Course (Hepworth)
Pike Lake Golf Centre (Clifford)
Pinewoods Golf (Sauble Beach)
Sauble Golf & Country Club (Hepworth)
Saugeen Golf Club (Port Elgin)
Scenic City Golf Course (Owen Sound)
South Port Golf Course (Port Elgin)
Whispering Hills Golf Club (Hanover)
All money raised will stay in the community to help fund United Way programs such as the Backpack program for school aged Children and Youth, Utility Assistance and Financial Literacy program, as well as for service agencies throughout Grey and Bruce Counties that the United Way supports financially.
For additional updates, follow our Golf Fore Change Facebook Page
Stan Didzbalis, United Way board member and event committee chair for Golf Fore Change, said the United Way piloted the concept in 2015 and plans to make it a mainstay on the golf calendar each summer.
United Way of Bruce Grey mobilizes golfers for good cause.
Golf Fore Change Media Release
Golf Fore Change Media Release – June 14, 2016
Fore more information and to register: