BELFOR hosts BBQ for Backpack Program
BELFOR Property Restoration is hosting a BBQ to raise funds for back-to-school supplies in support of the United Way's Backpack Program.
On Friday, July 15th, you can help reduce bullying in the classroom and give every kid a chance to learn and thrive by buying a burger for lunch between 11:00 am – 2:00 pm at 2020 20th Street East. Every dollar collected will go towards giving fully stocked backpacks to children and youth living with poverty in Grey-Bruce.
Join us! Your support will change lives.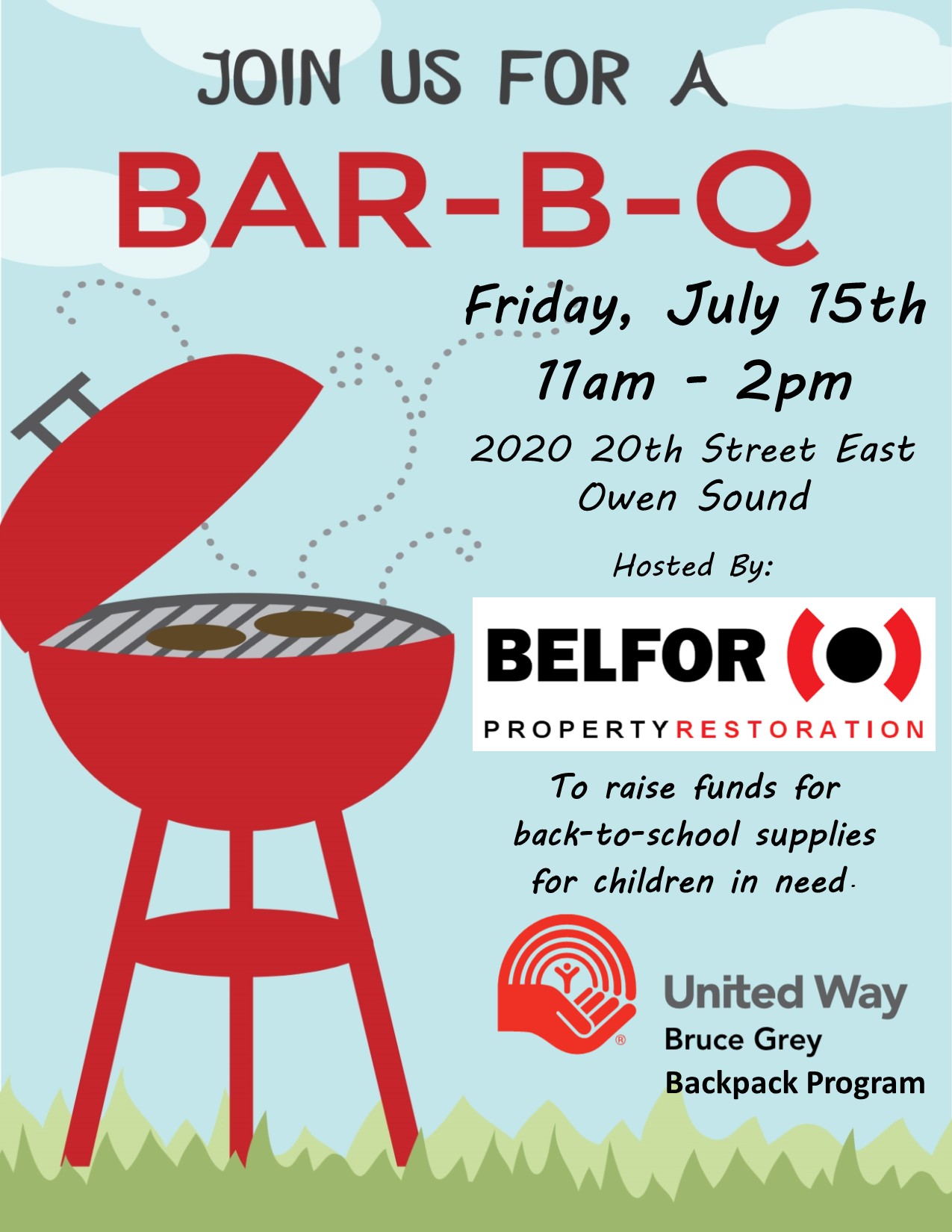 BELFOR hosting BBQ for Backpack Program